Lake Jocassee is a man-made lake covering 7,500 acres built by Duke Energy for the generation of electricity. It was built in 1973 along with Lake Keowee, its sister lake, as part of the Keowee-Toxaway project. The dam on Lake Jocassee, which is 385 feet high, impounds four rivers, and the discharge becomes the Keowee River arm of Lake Keowee.

About the Lake Jocassee
Duke Energy (owns and operates Lake Keowee, Lake Greenwood, Lake Wylie, and Lake Wateree) owns and operates this lake for generation electricity. Jocassee is a beautiful mountain lake that is surrounded by pristine undeveloped and government protected land.  The water is crystal clear and cold even in the summer time.  Wildlife is abundant around the lake, and you may even see a black bear or possibly an American Bald Eagle.
There is only one public park on Lake Jocassee and that is Devils Fork State Park located just off of SC Highway 11.  This park provides about anything you can think of for a great lake trip.   There are several boat ramps, campgrounds, and hiking trails.
If you visit Lake Jocassee, you should definitely stop by Hoyetts store on the way.  It is located on the same road as the state park. They know all about the lake and where to go for camping, hiking, and fishing. Also, Hoyetts offers boat tours, boat rentals, fishing guides, and a ferry service for hikers and campers.
Check out this link for complete information about Devils Fork State Park:
Devils Fork State Park on Lake Jocasee
Specifications
Major Highway Access  130 * Scenic Highway 11 
Size  7,565 Acres
Full Pool Elevation  1,110 Feet Above MSL
Shoreline  75 Miles
Height of Dam  385
Dam Length  1,750 Feet 
Dam Completion  1973
Length 8 Miles
Maximum Depth  326 Feet (SCDHEC) Mean Depth  

157.7 Feet

 
Rent a Boat
Location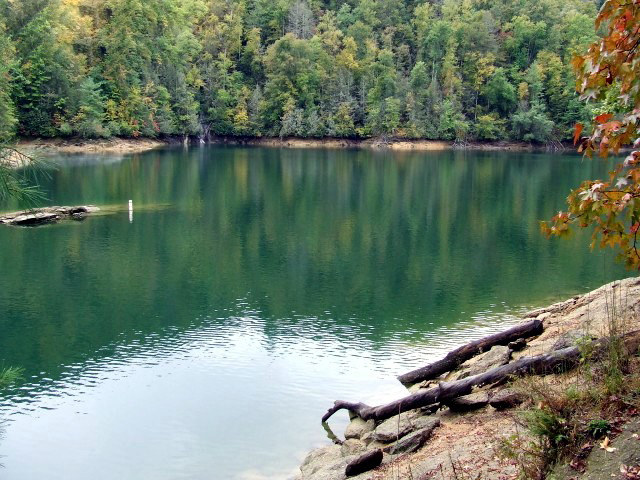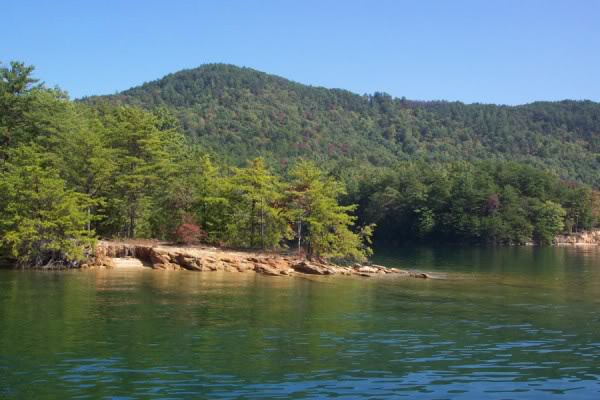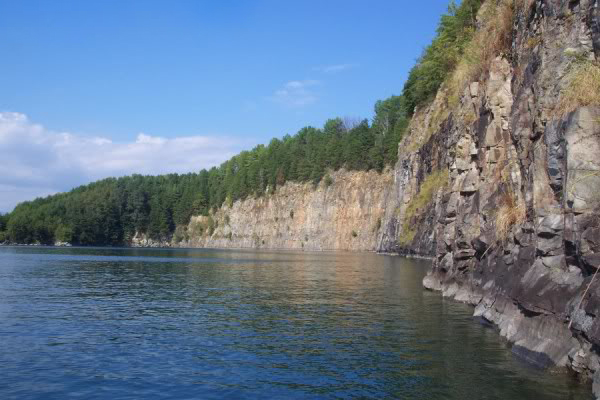 To see more Lake Jocassee photos just click here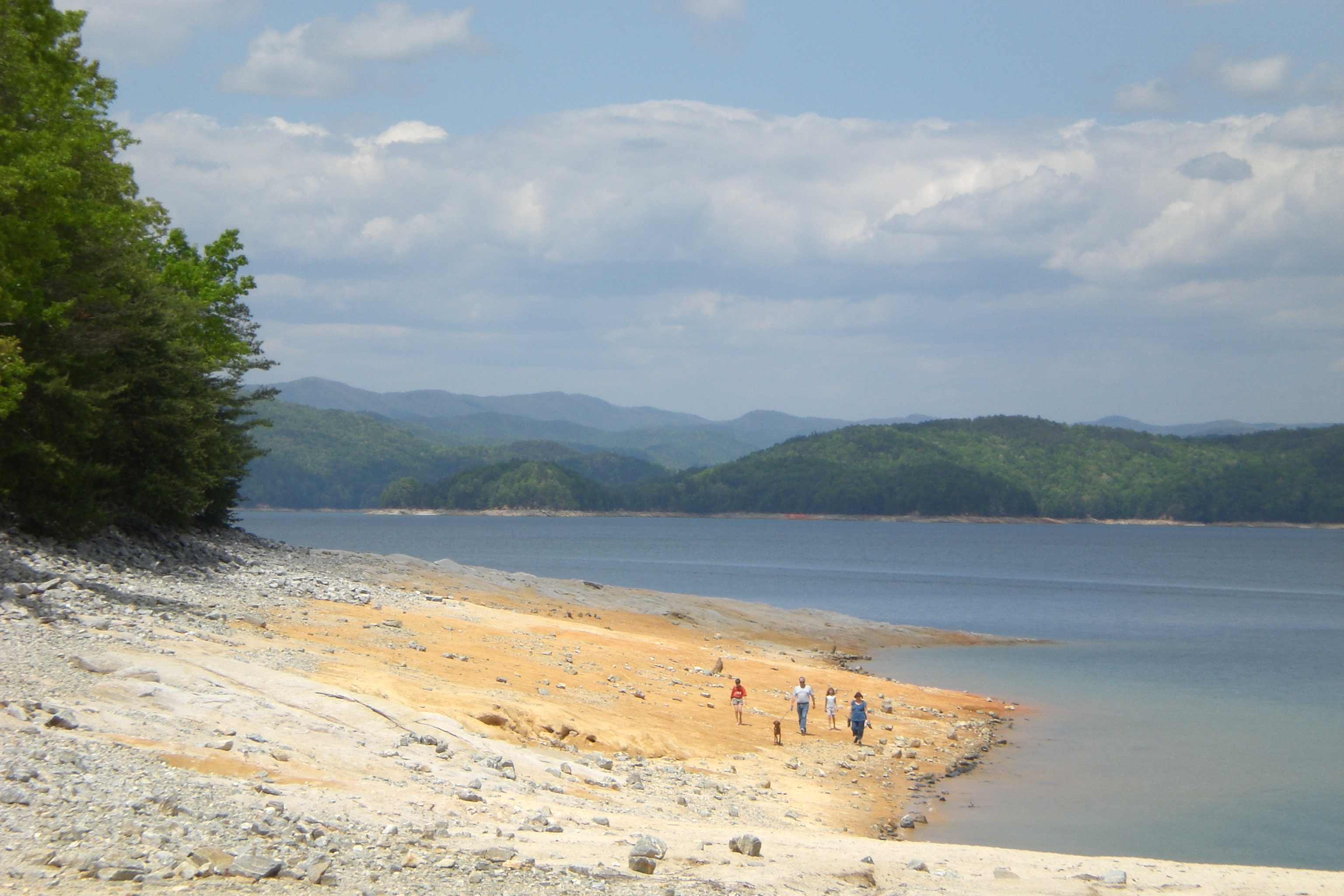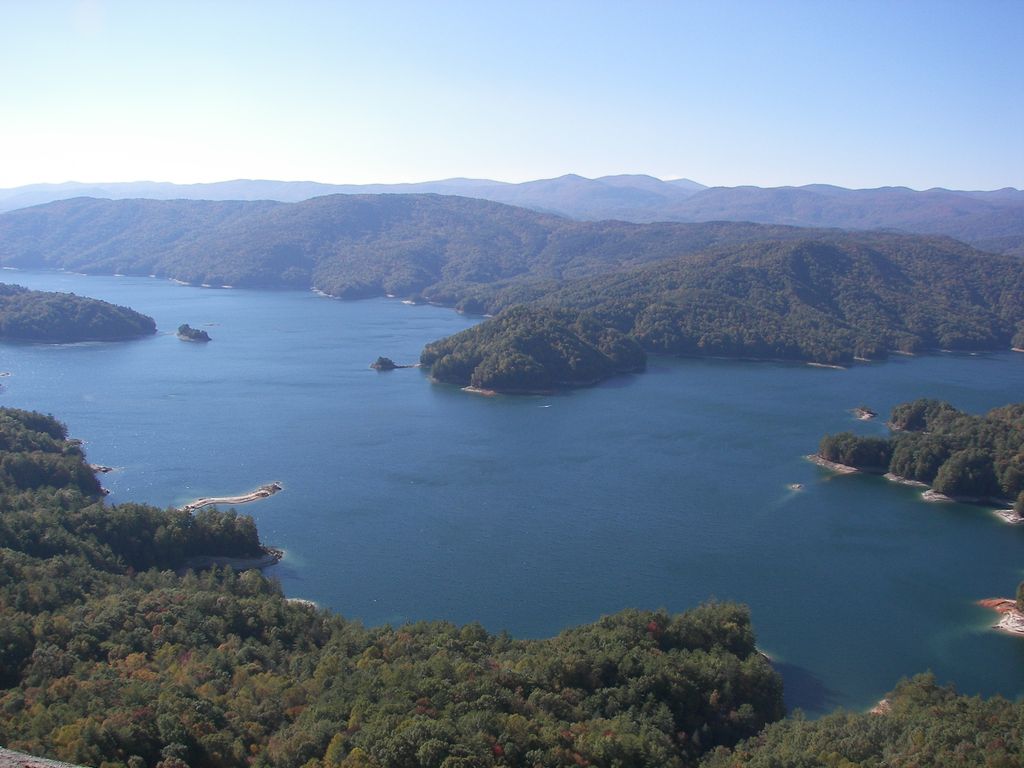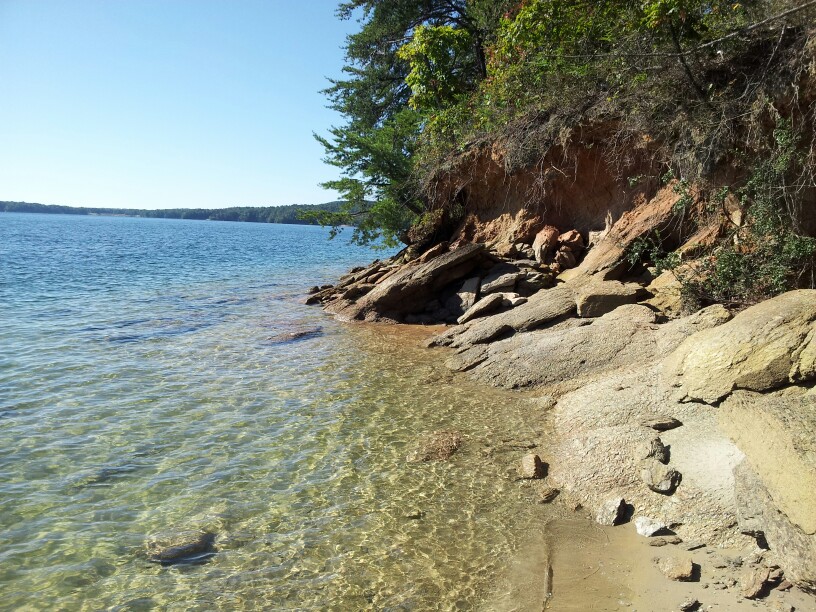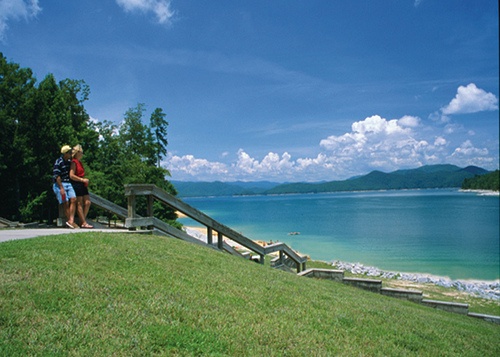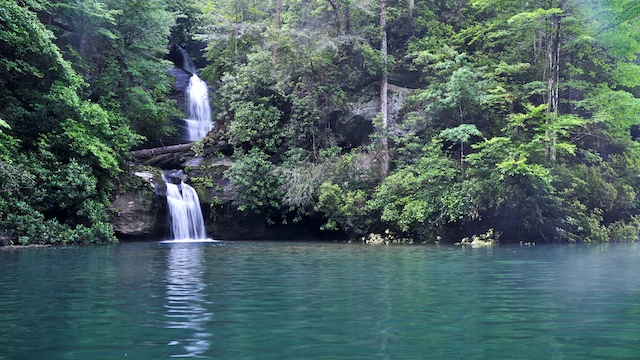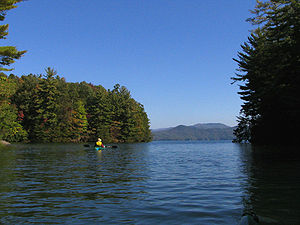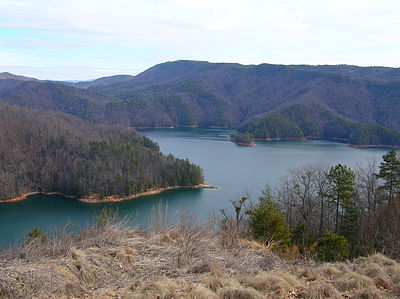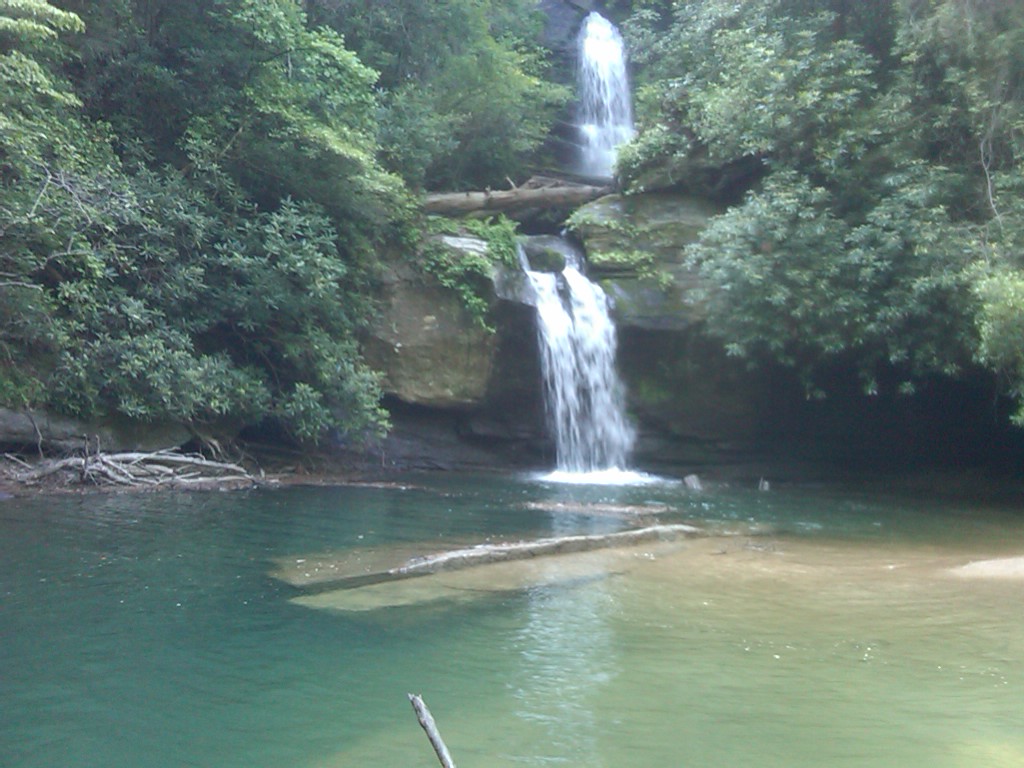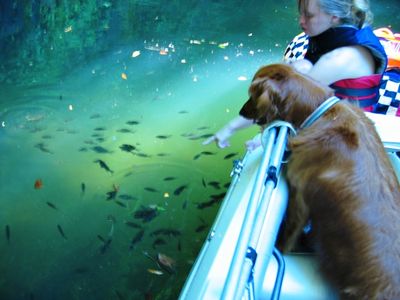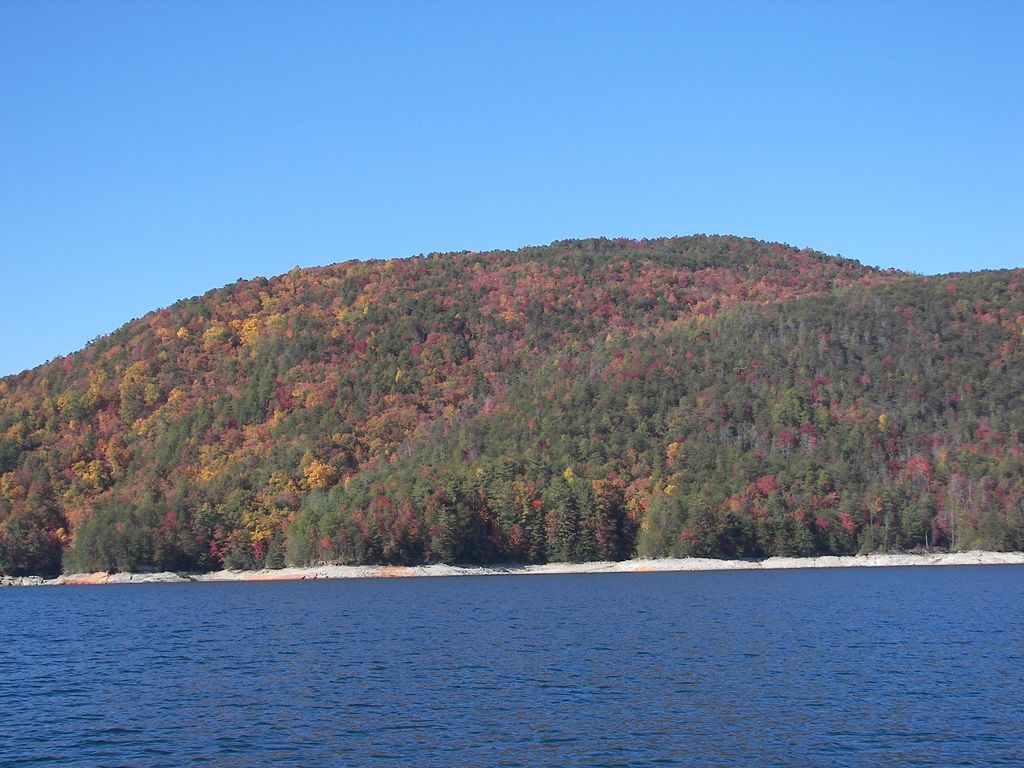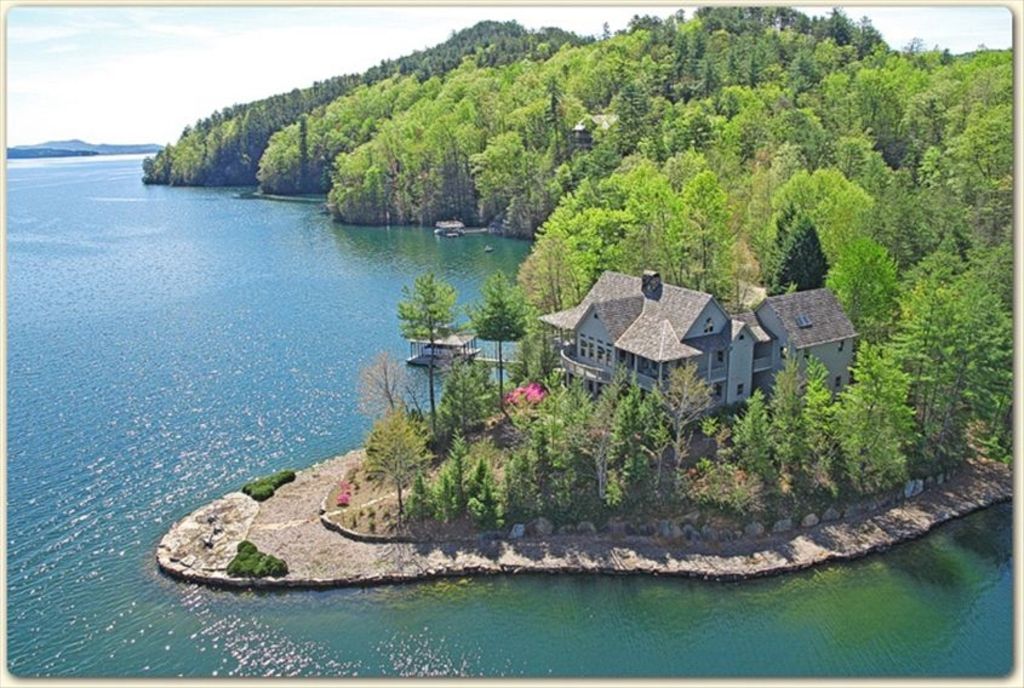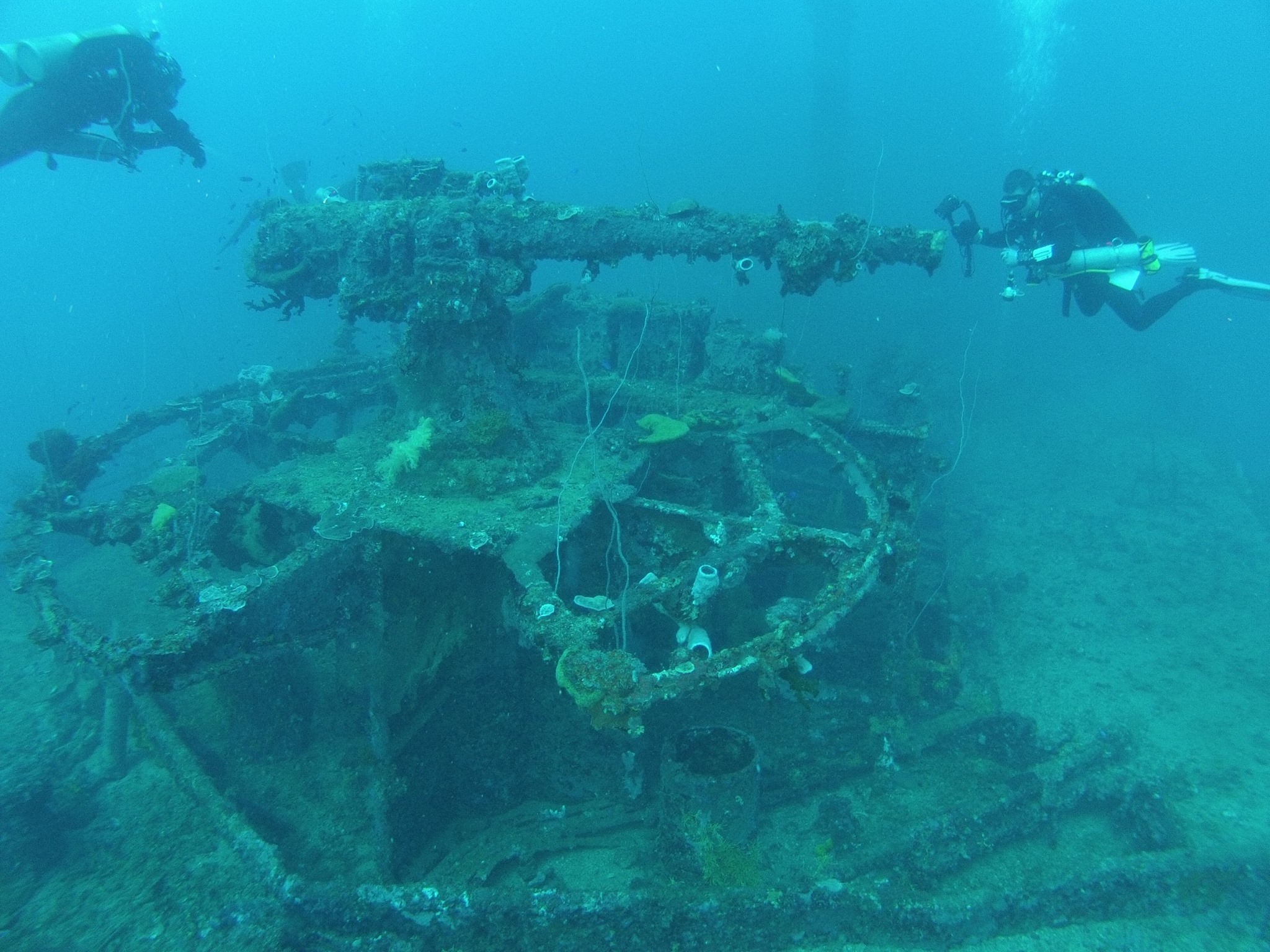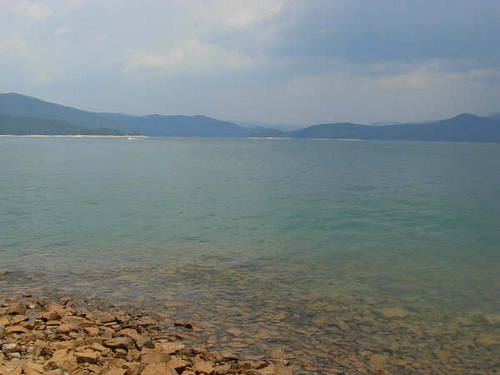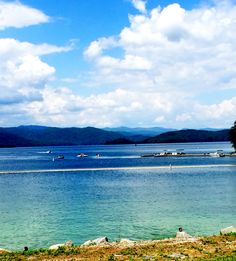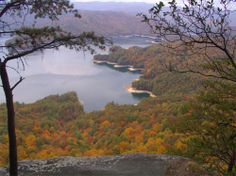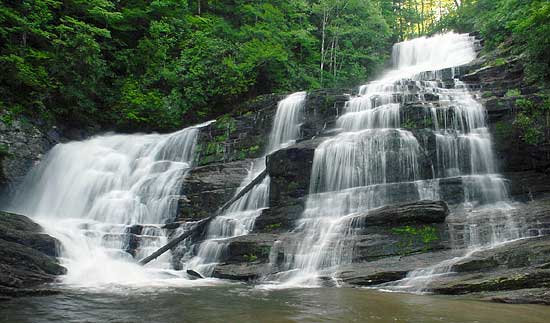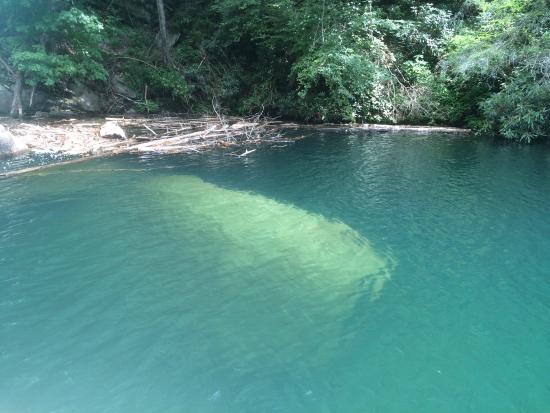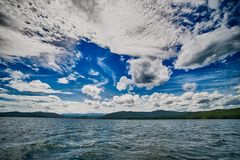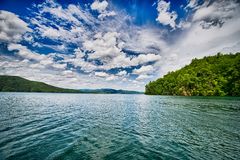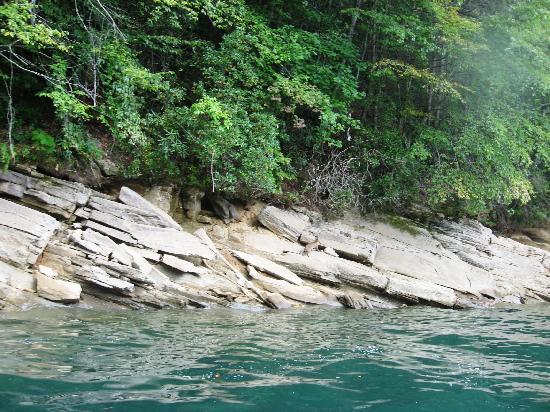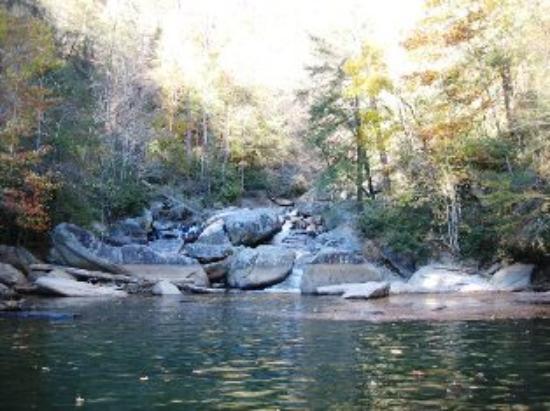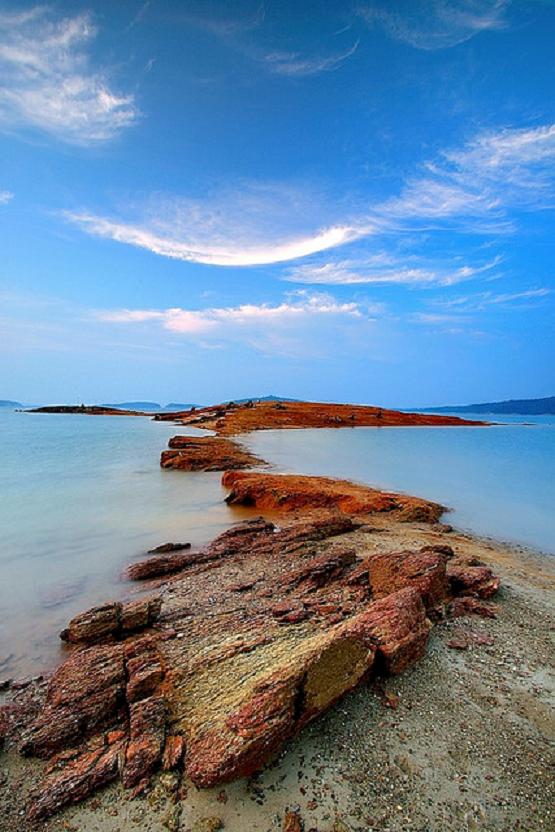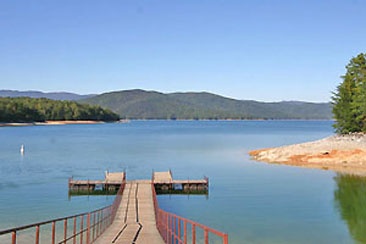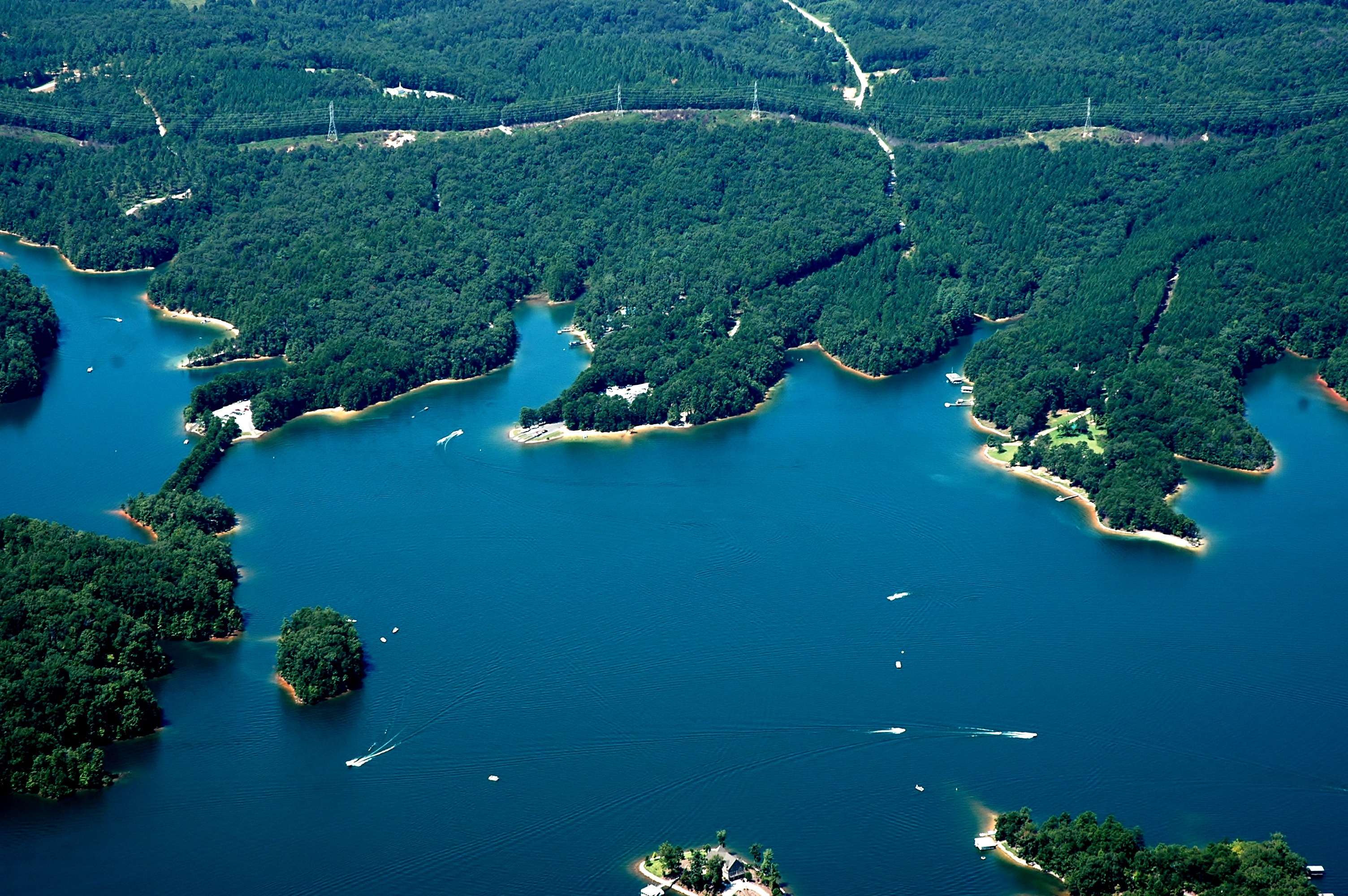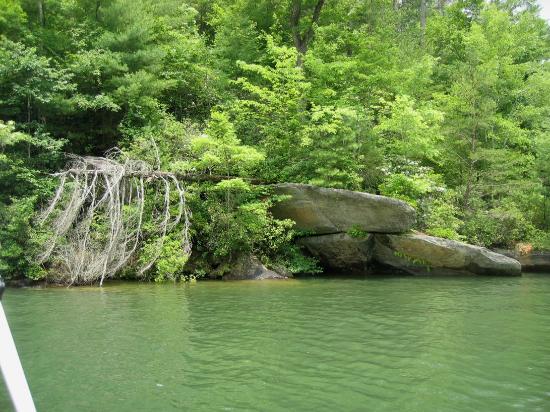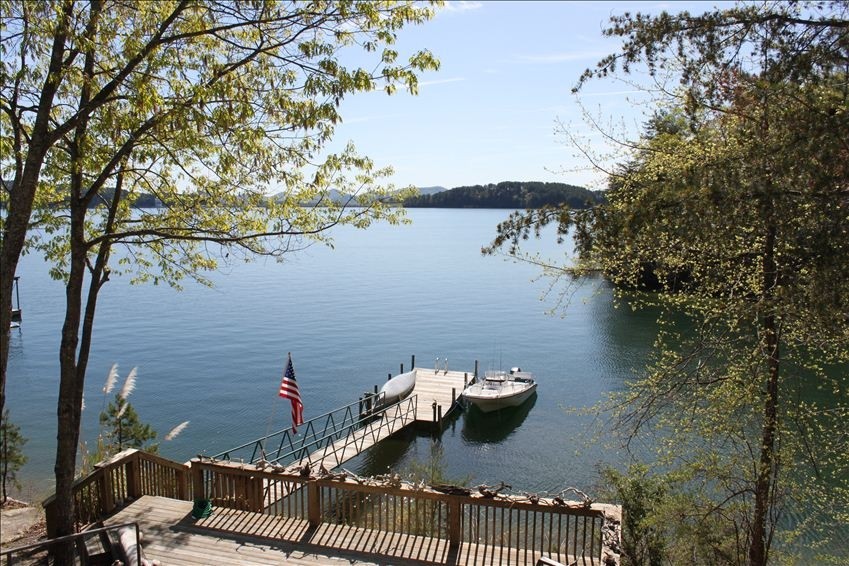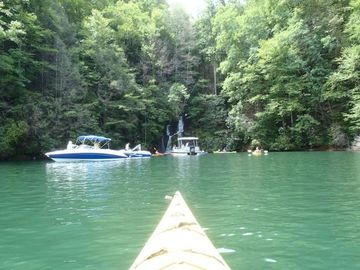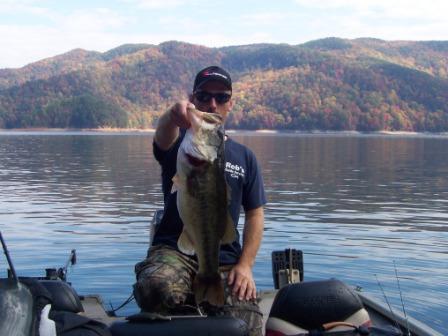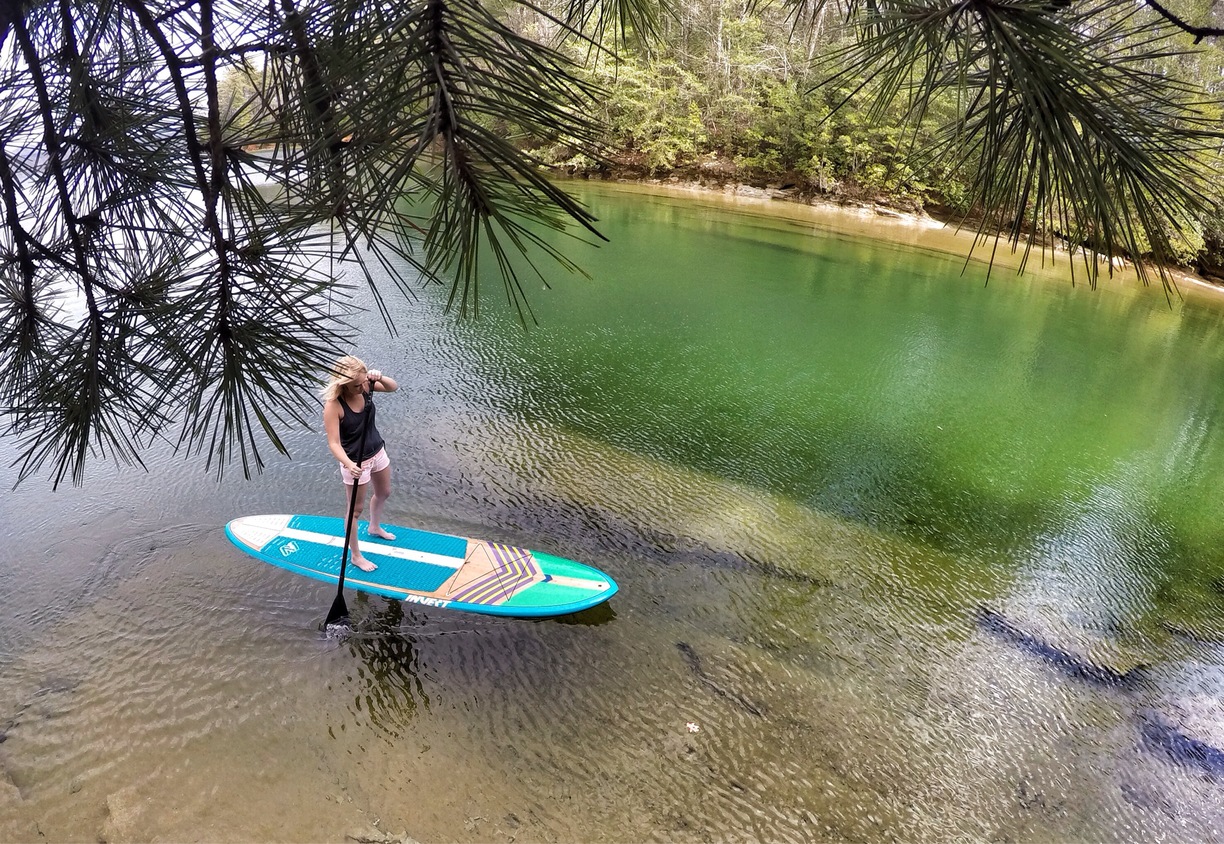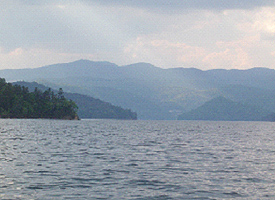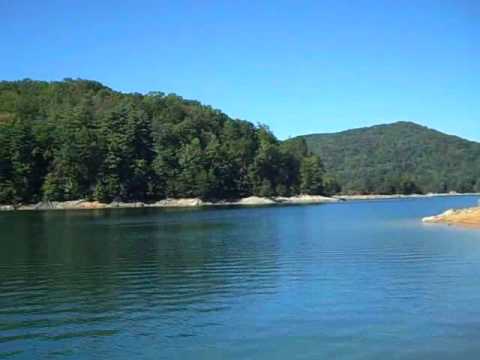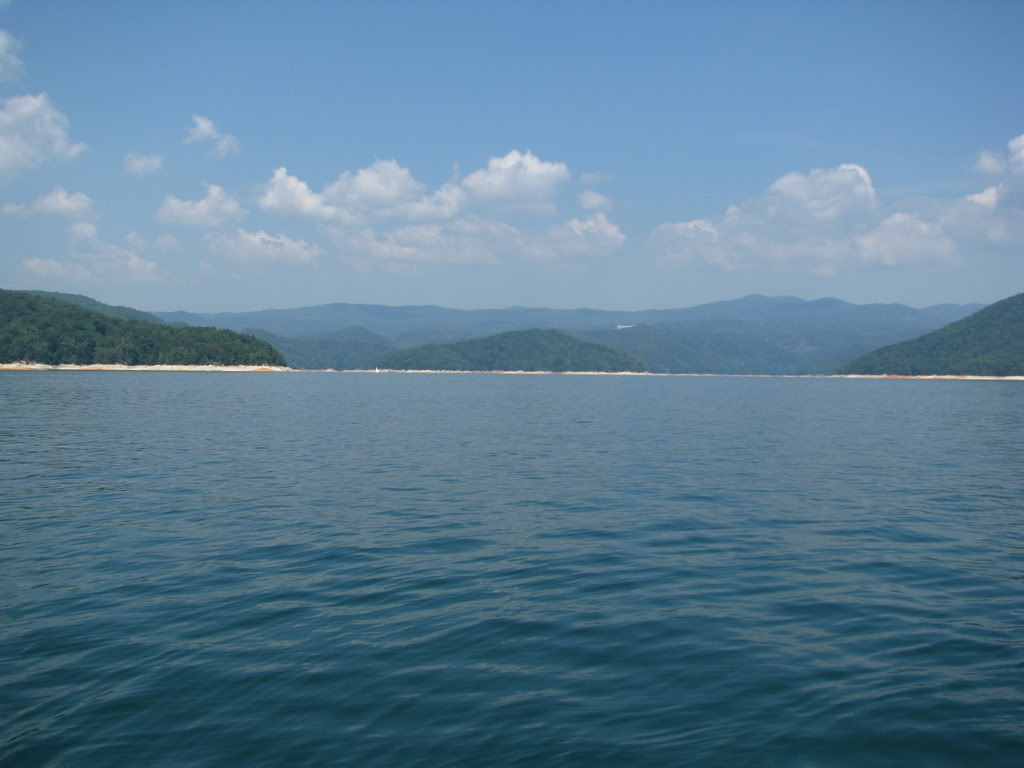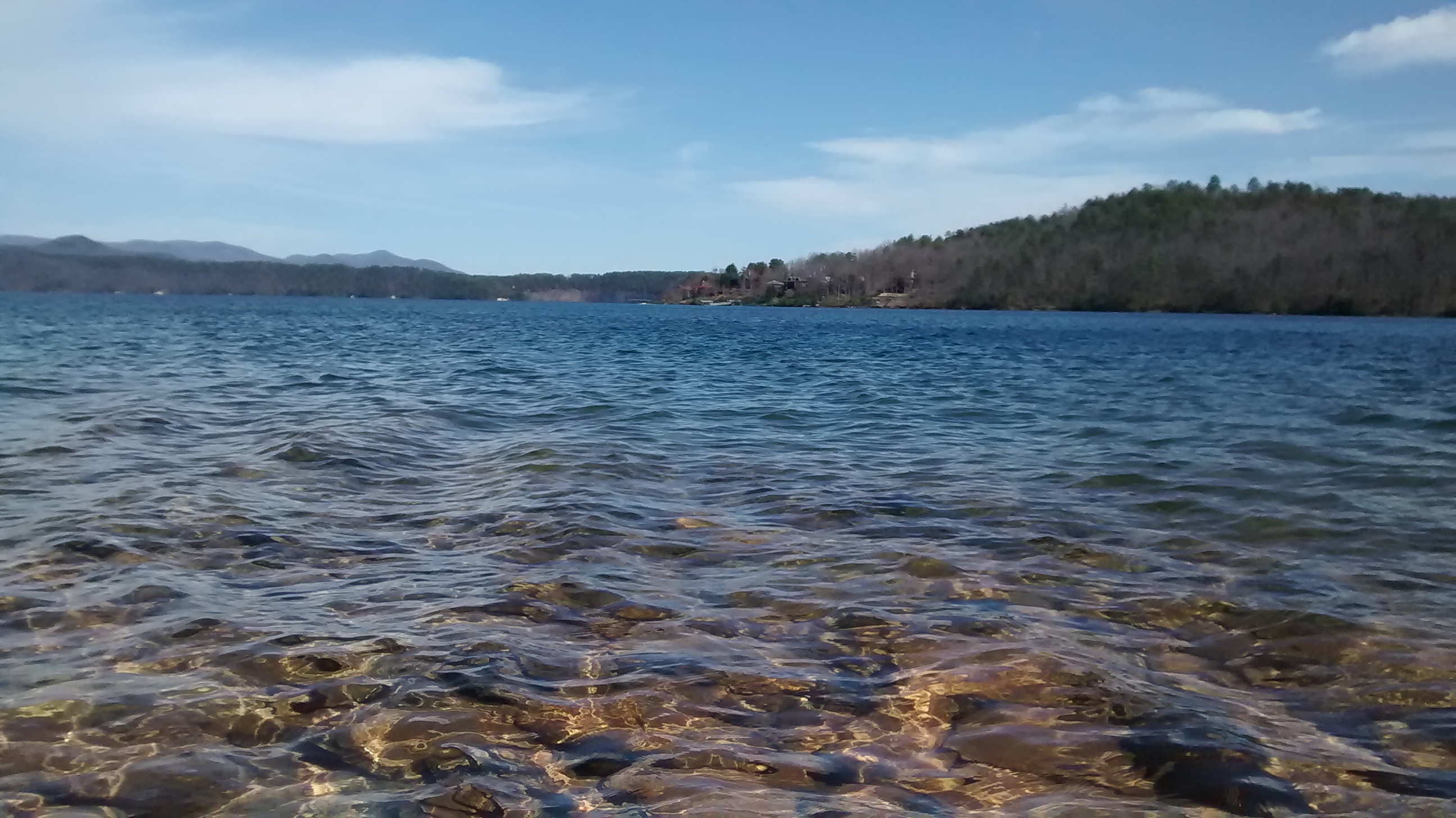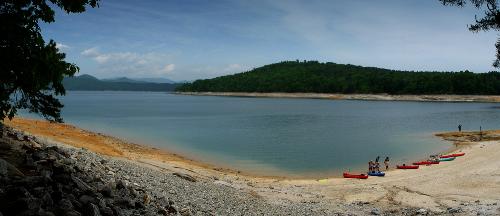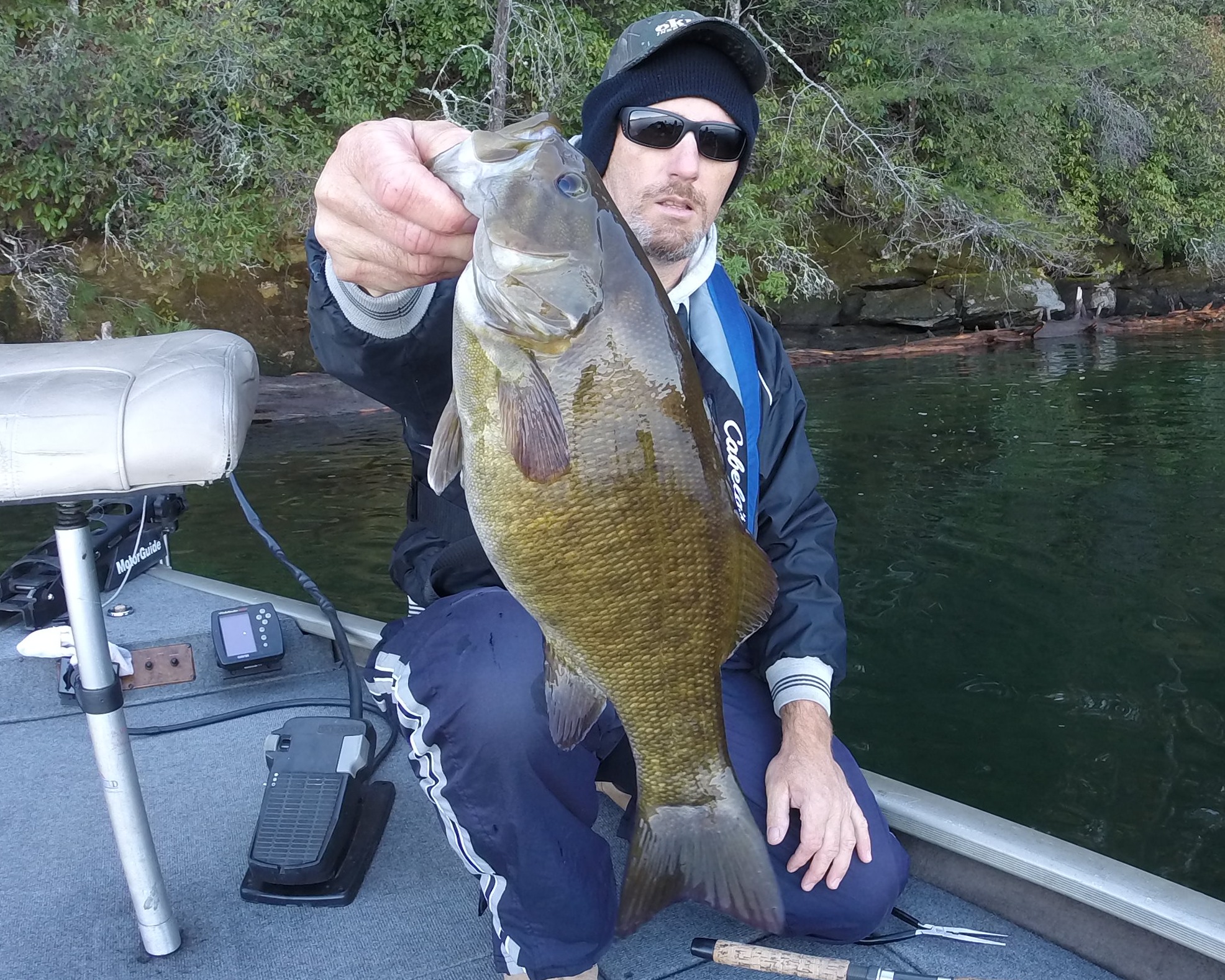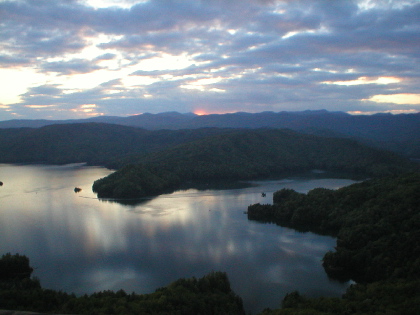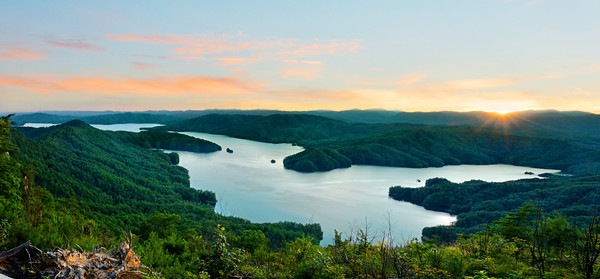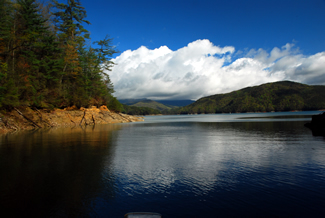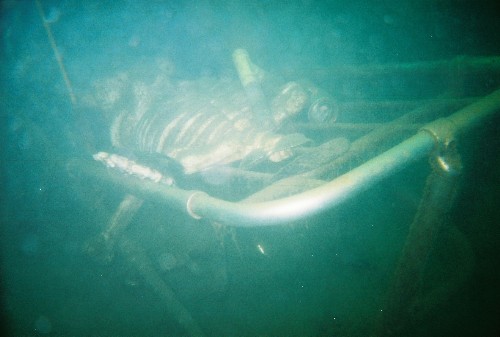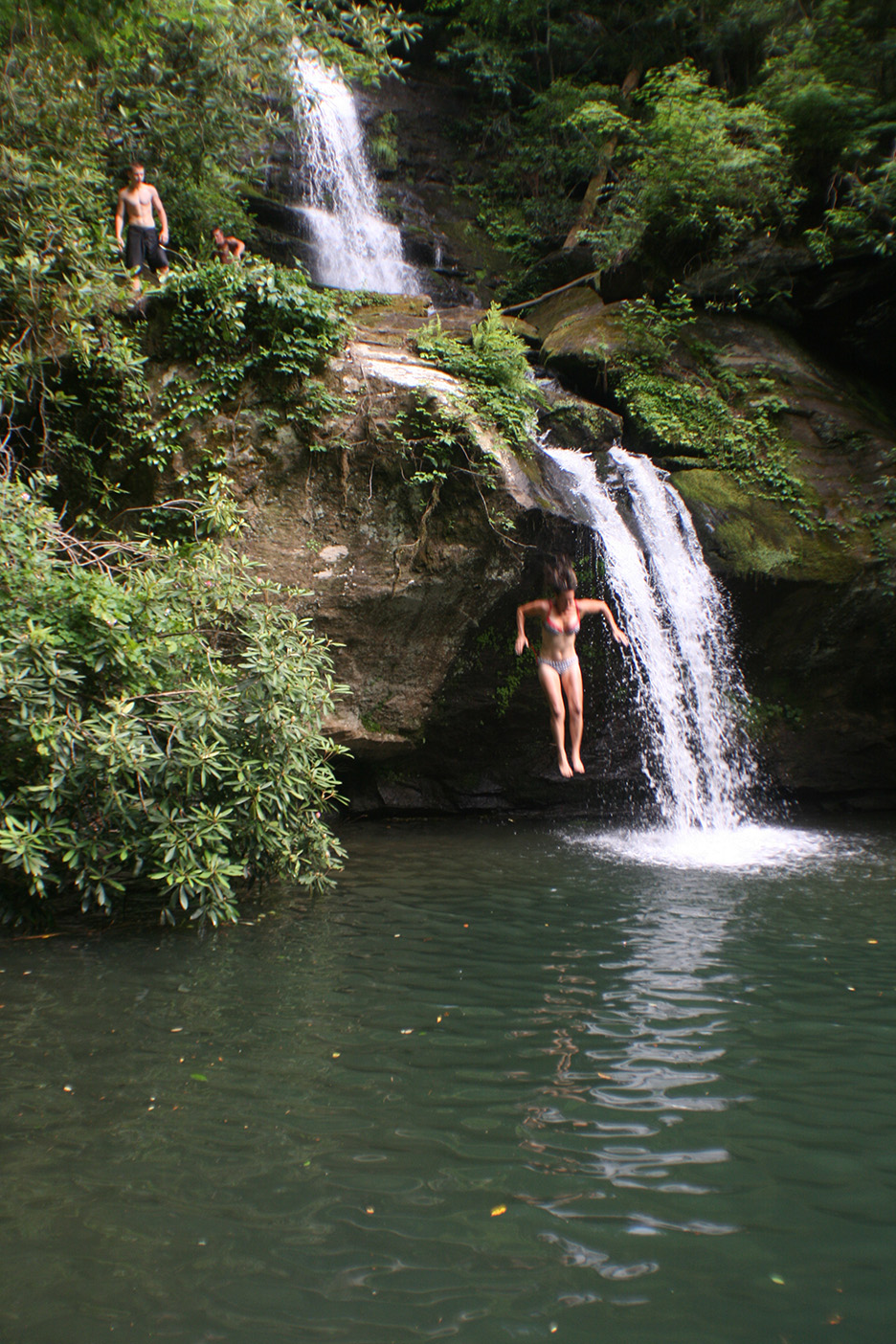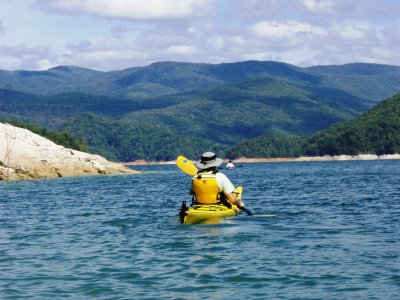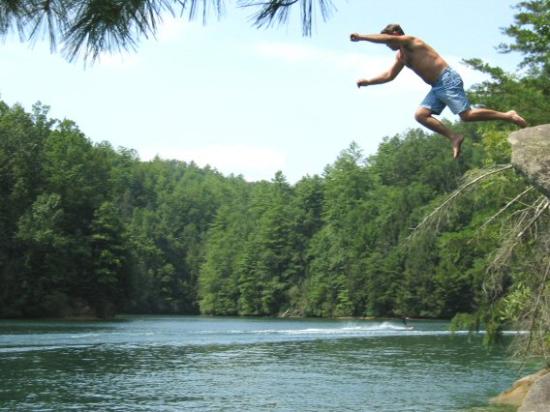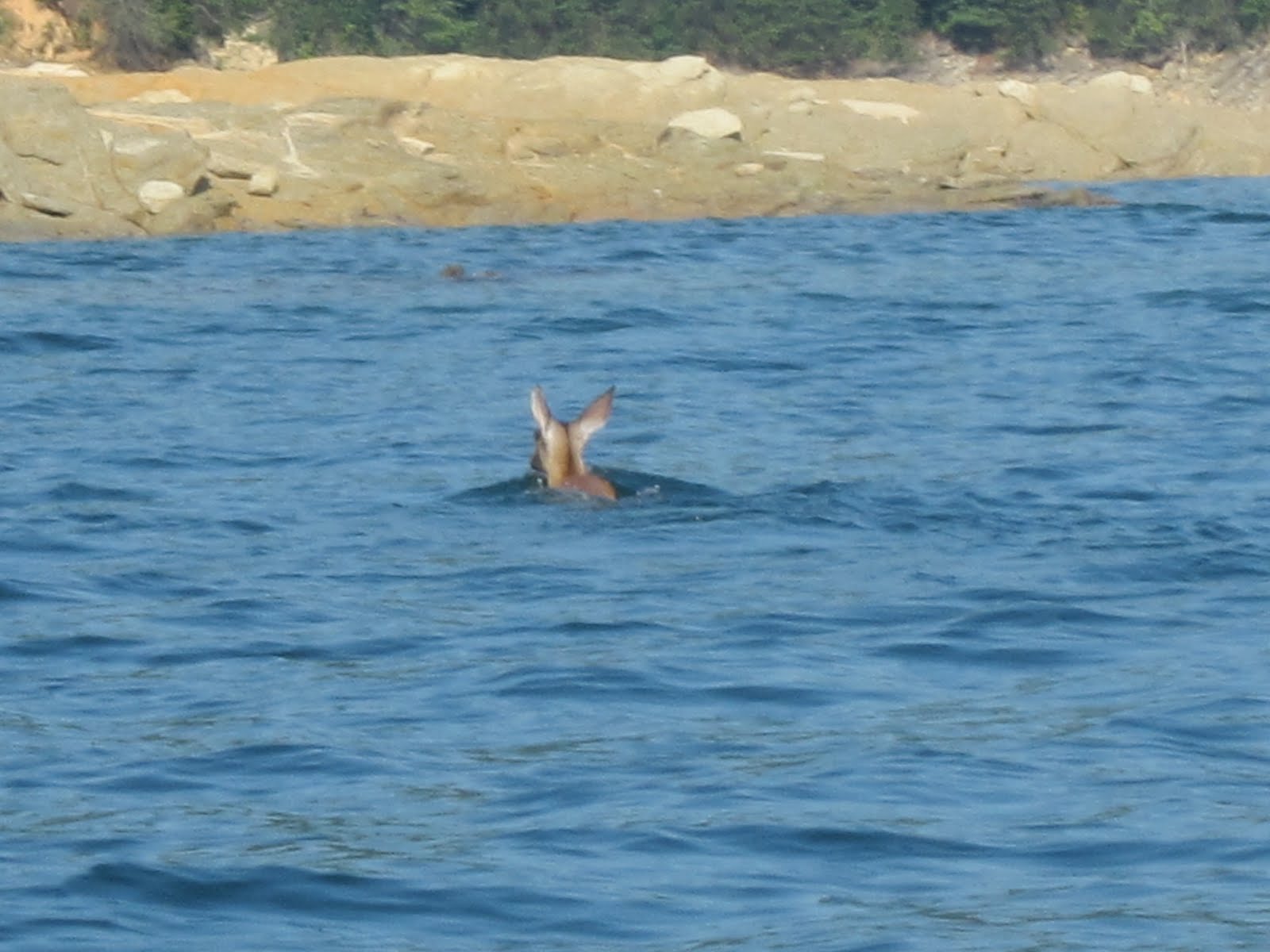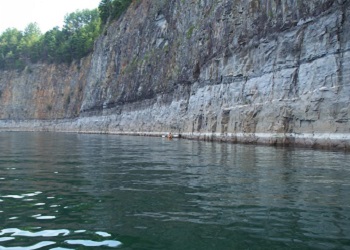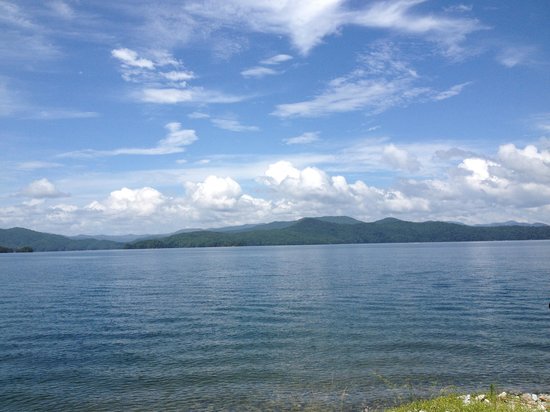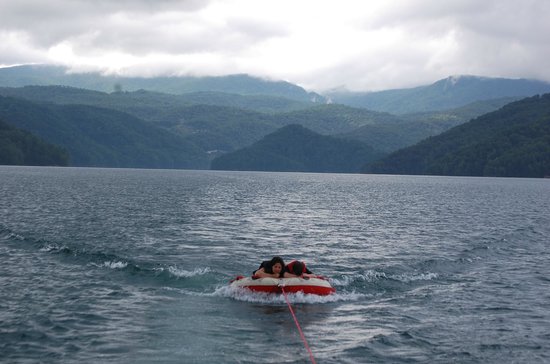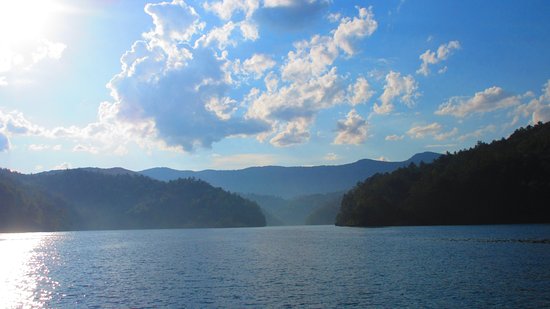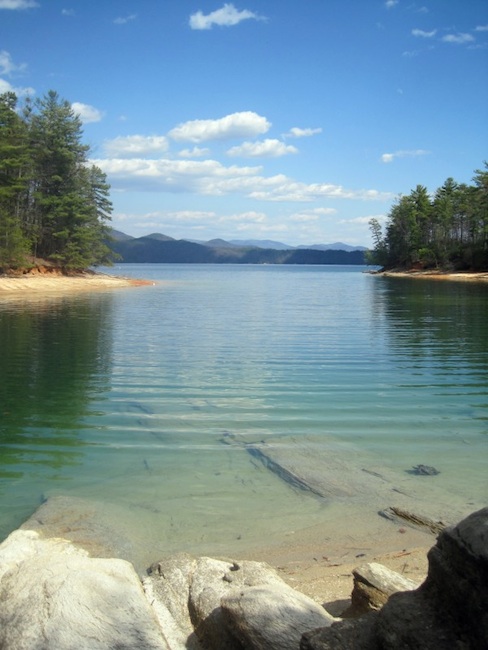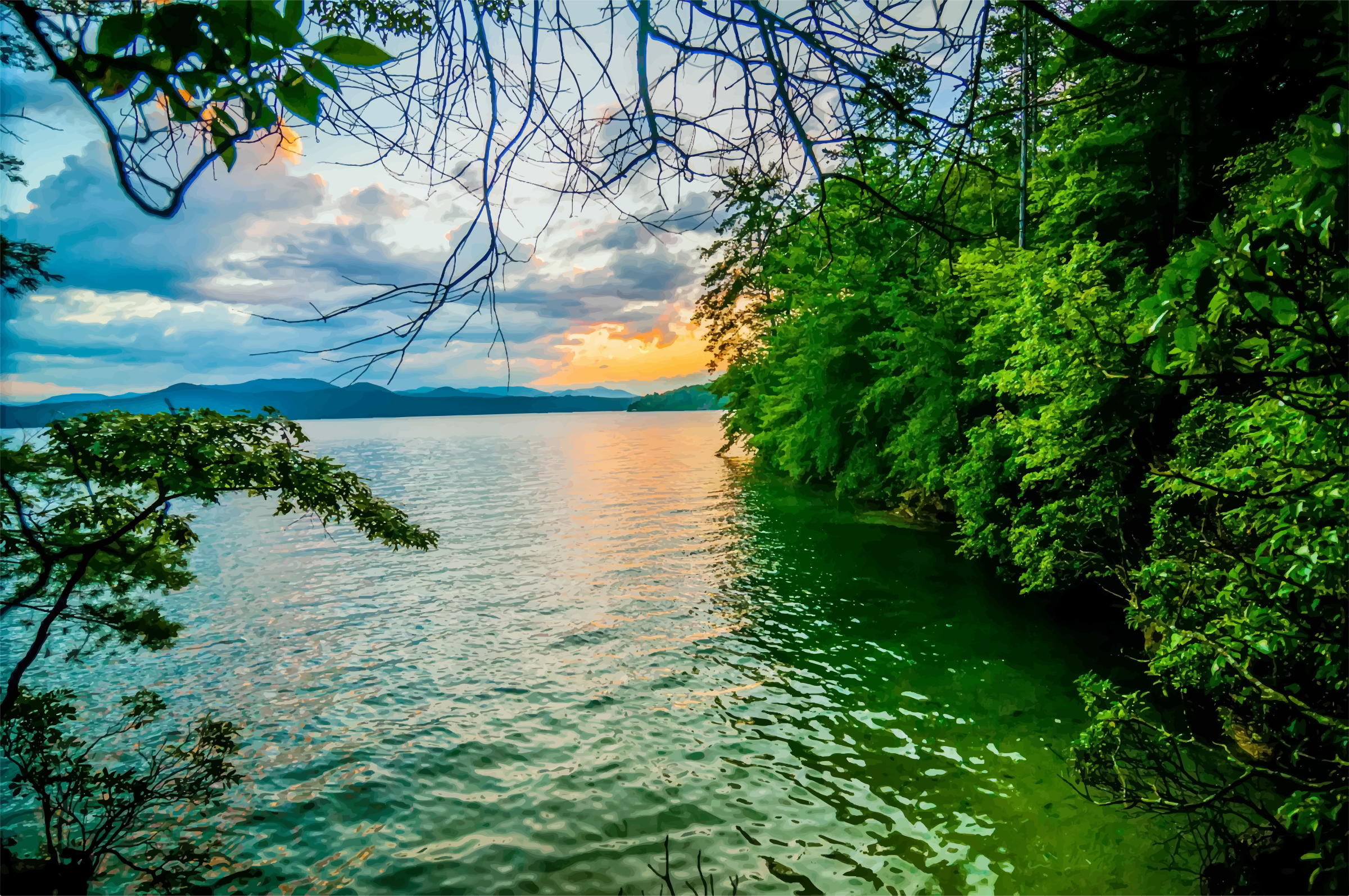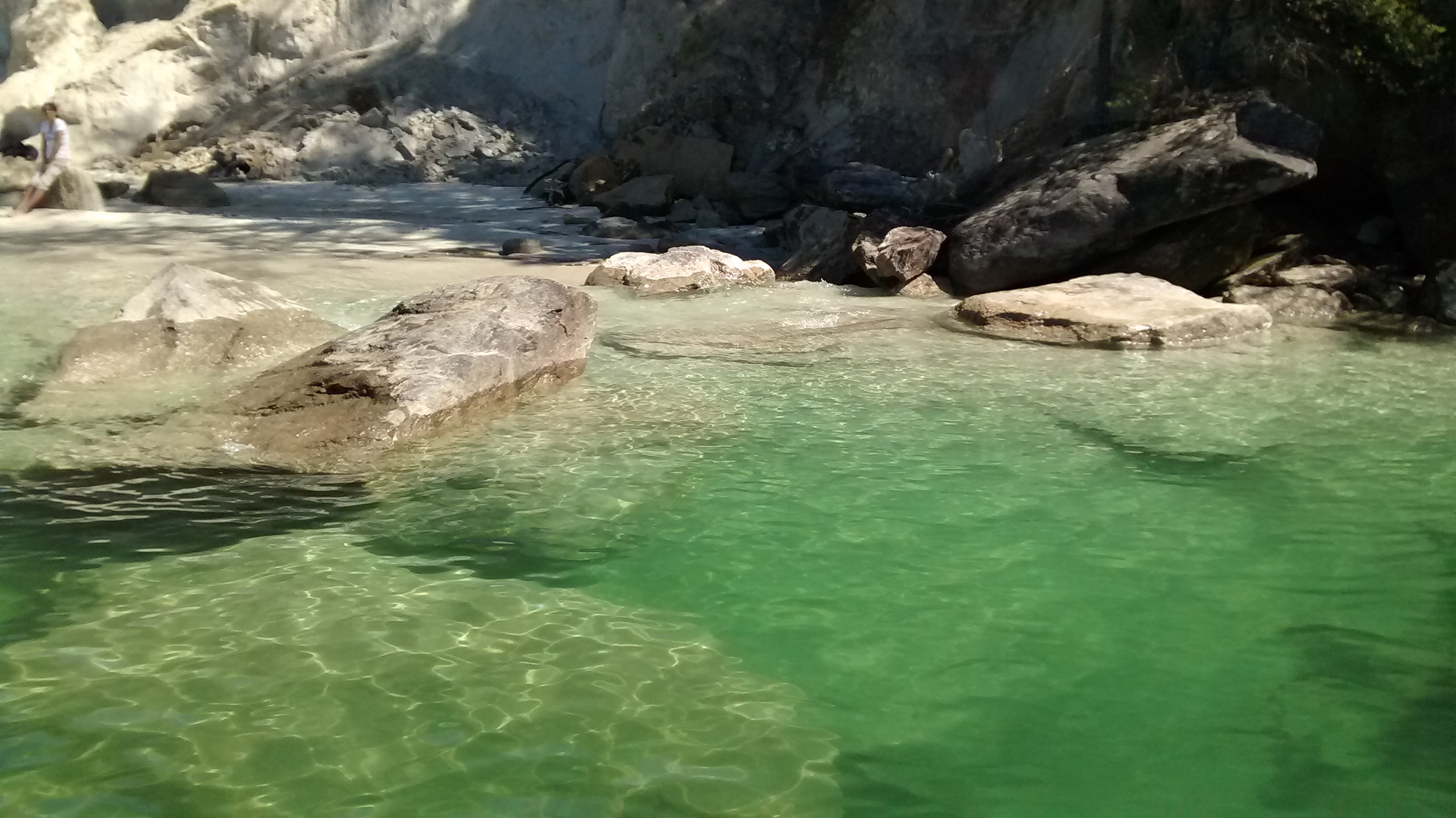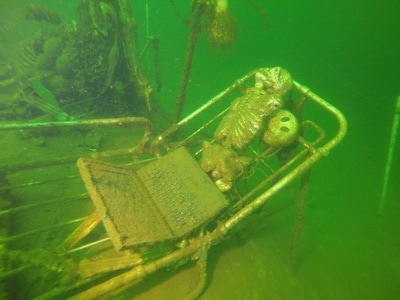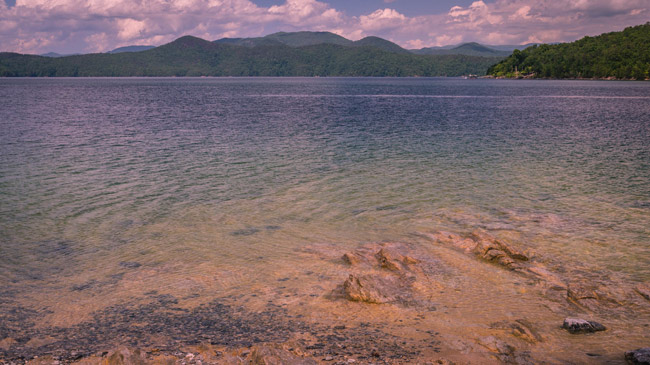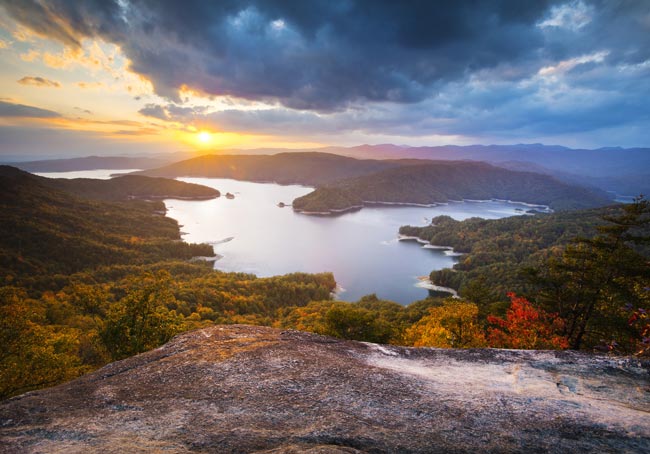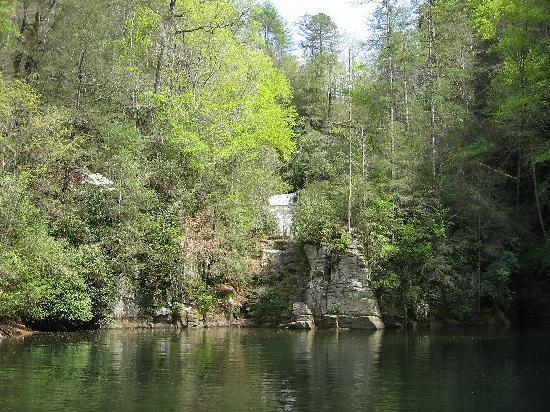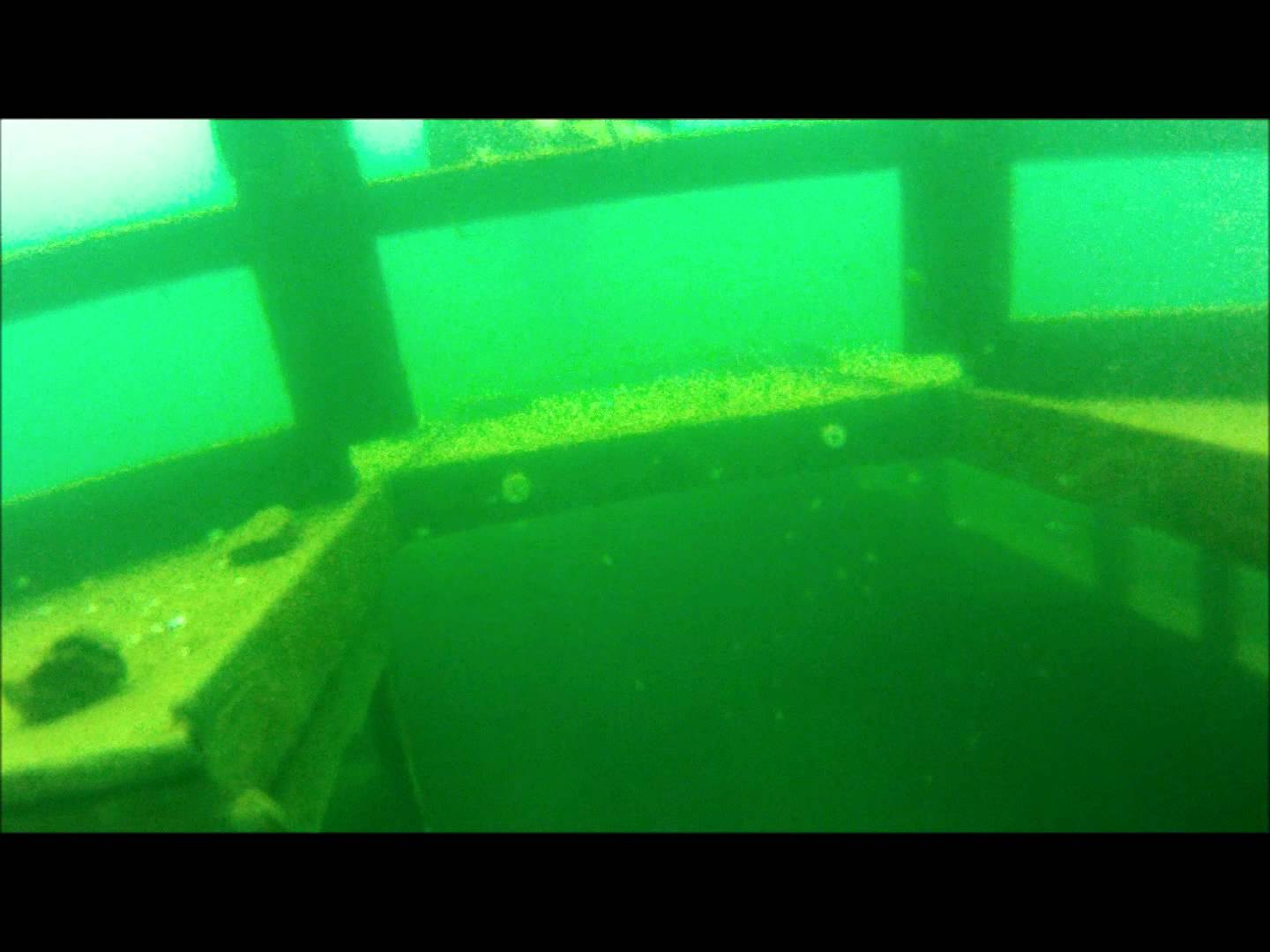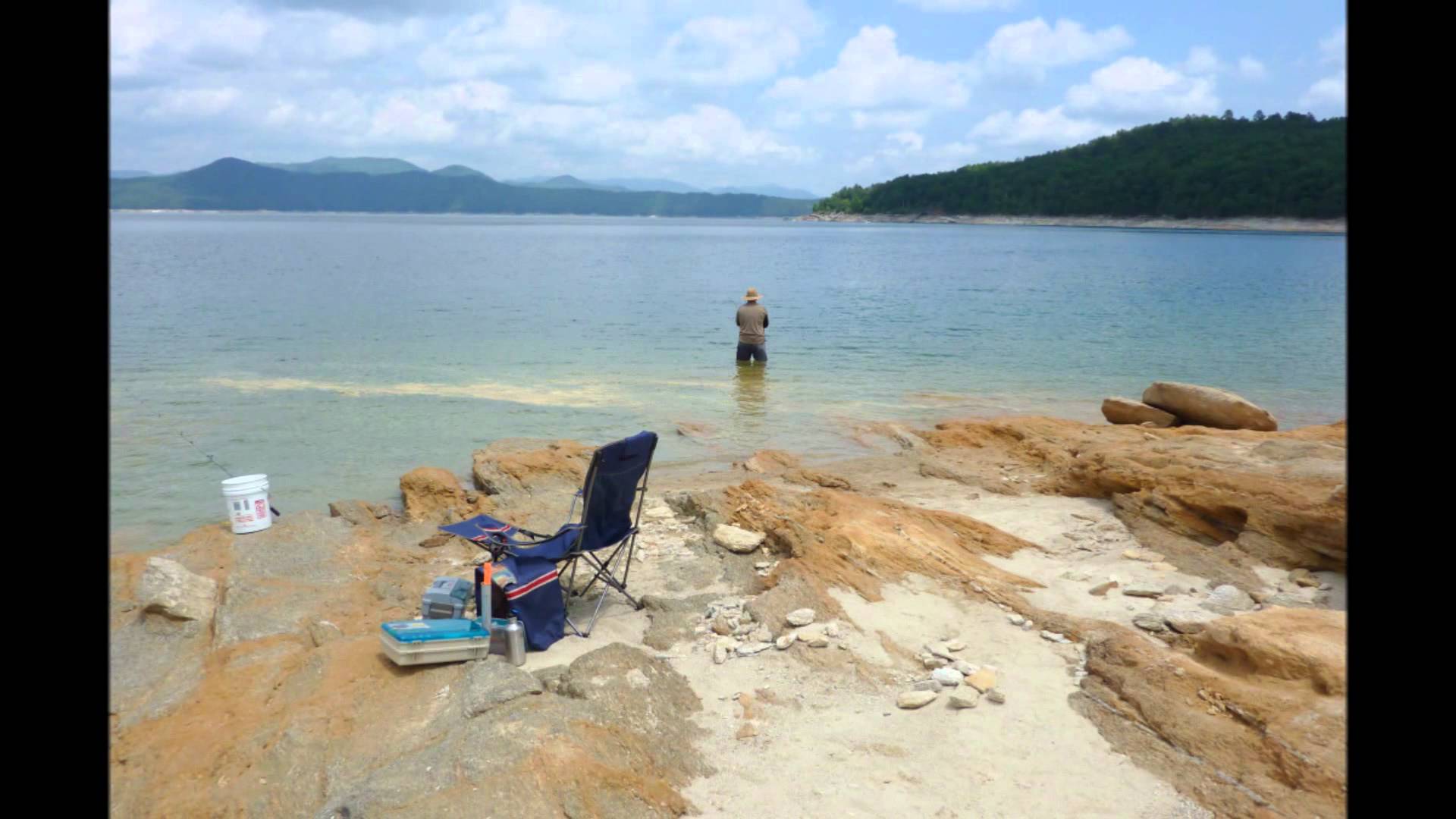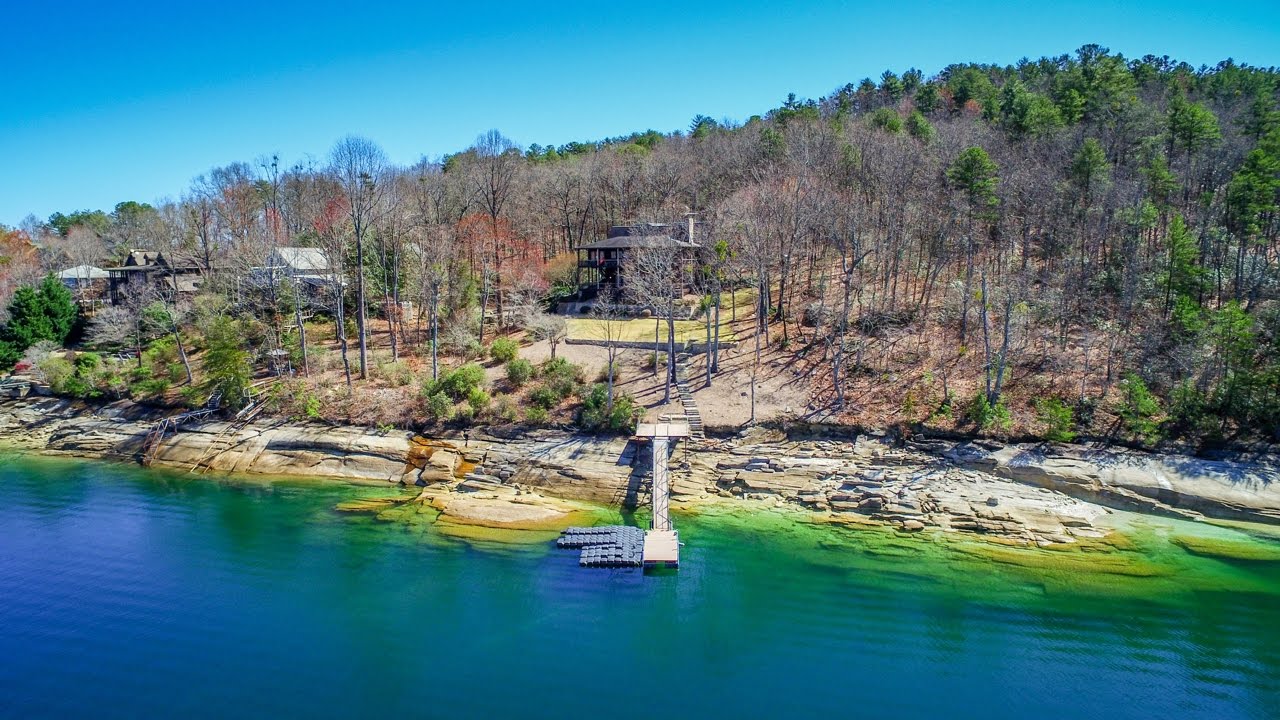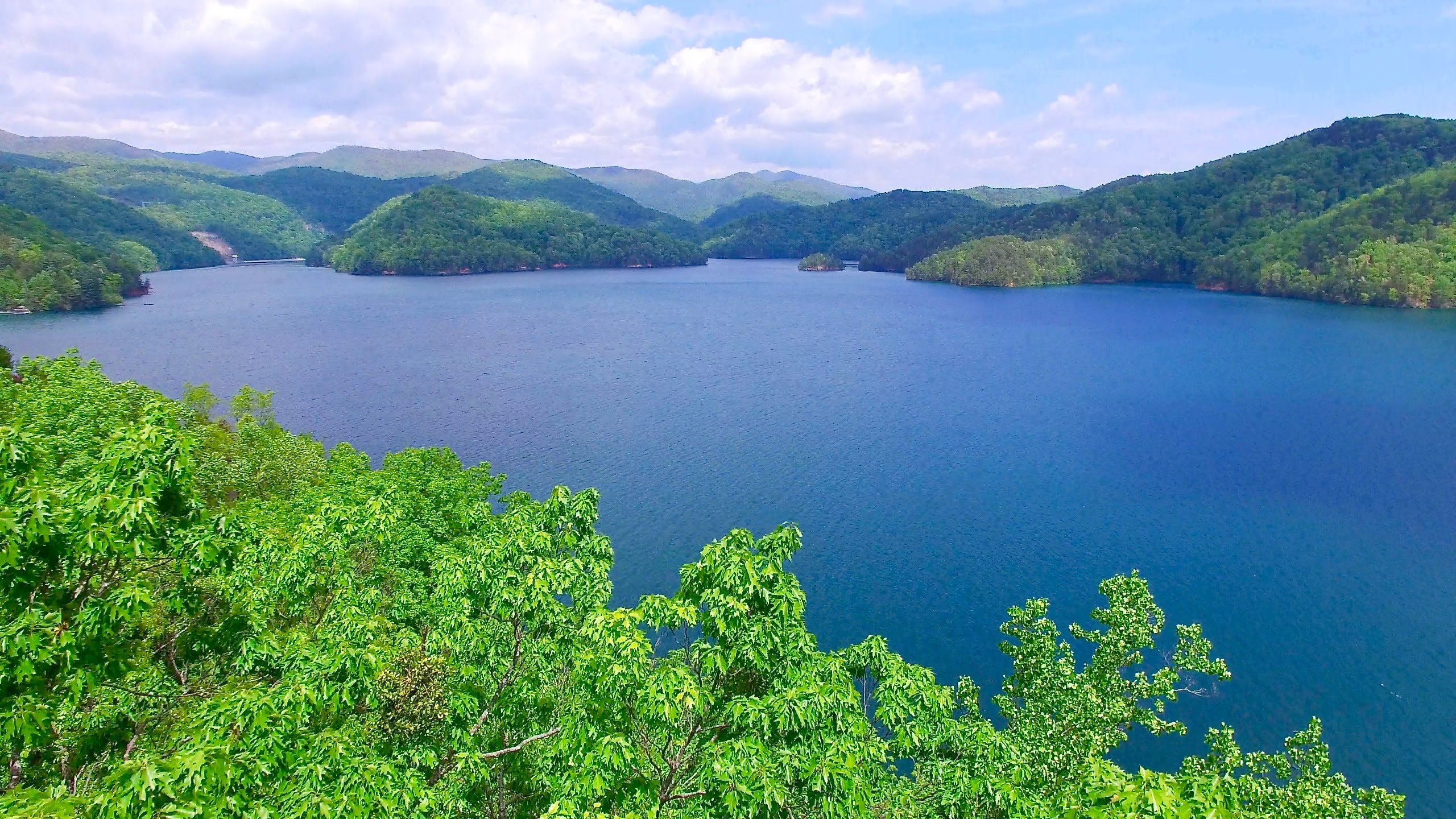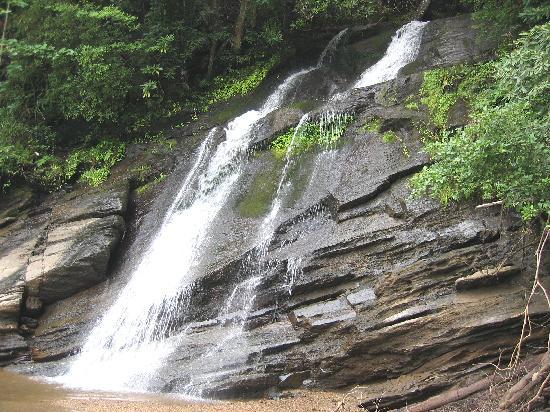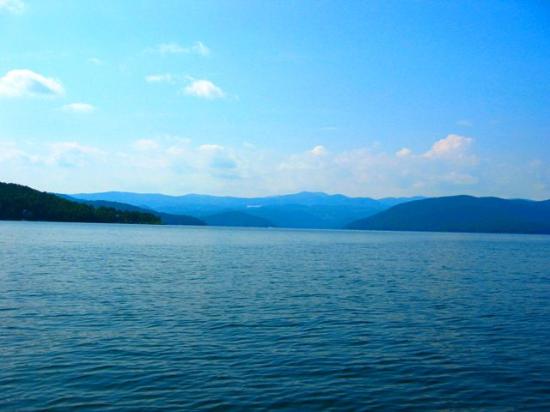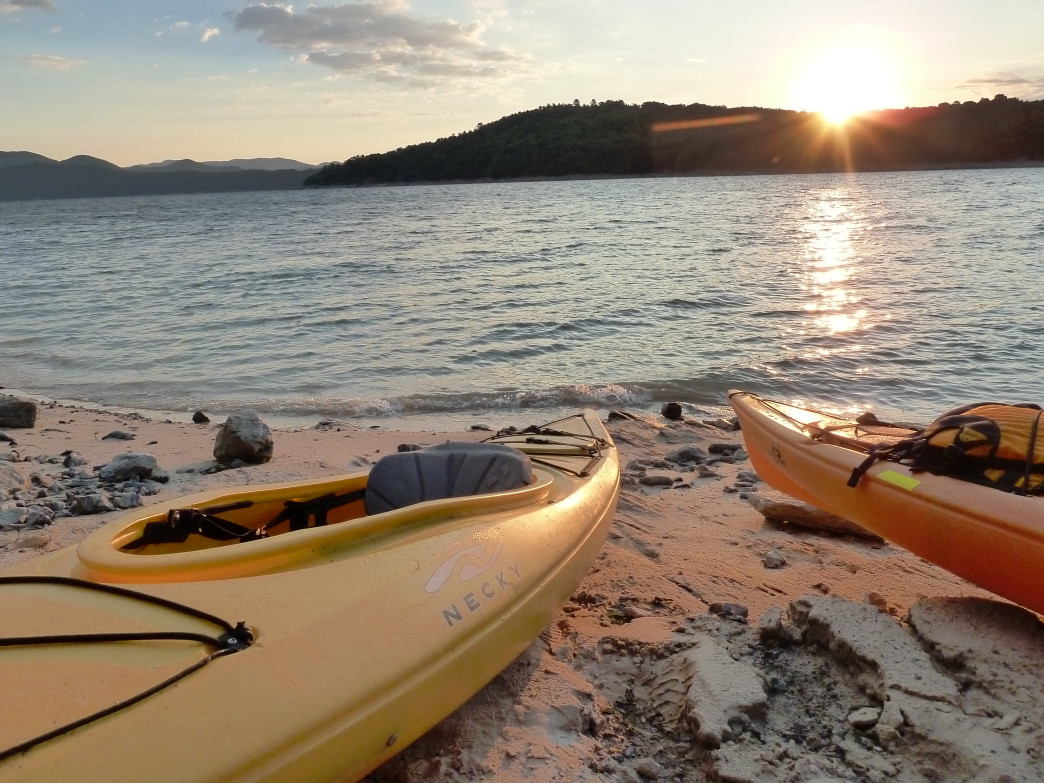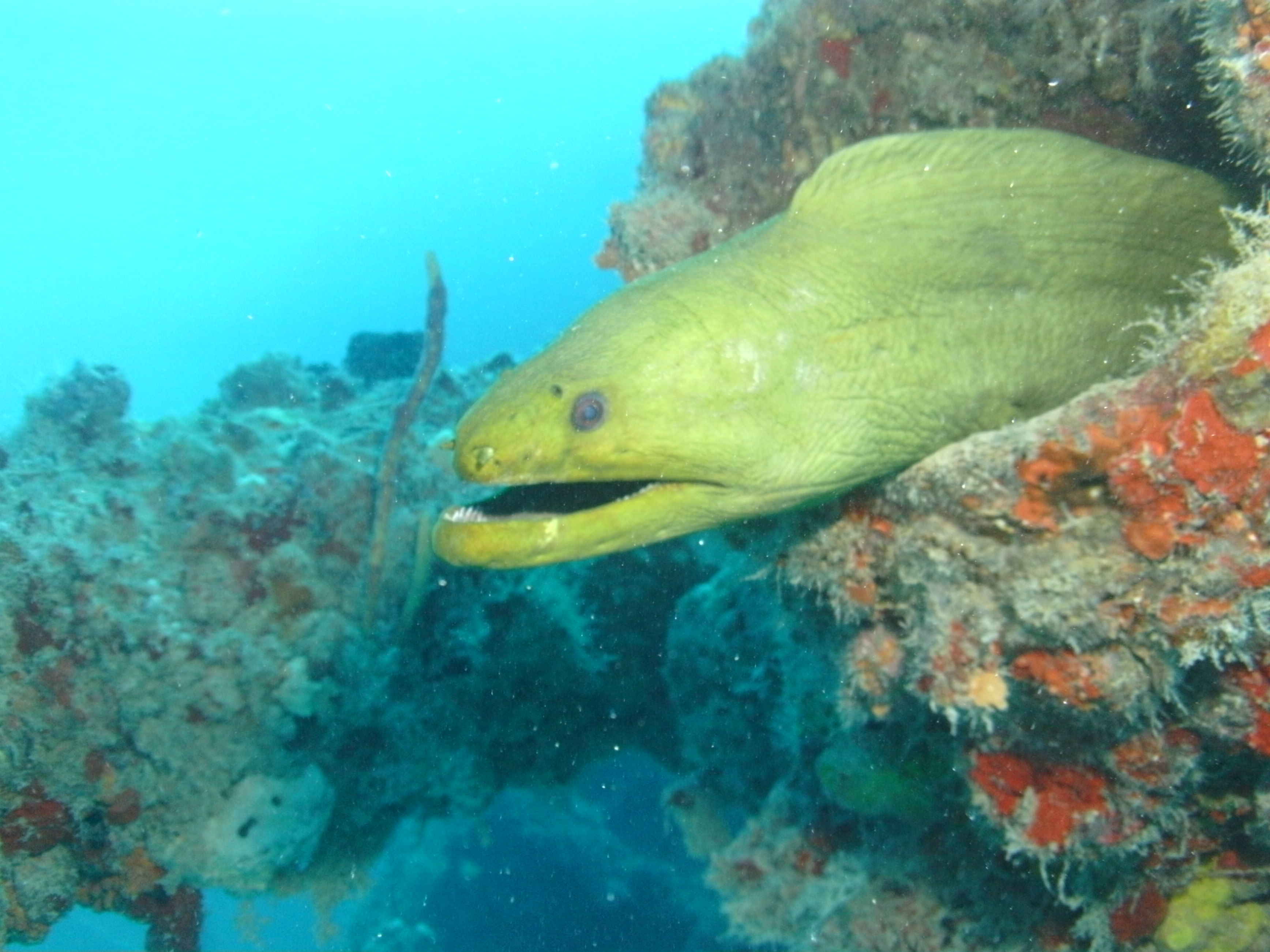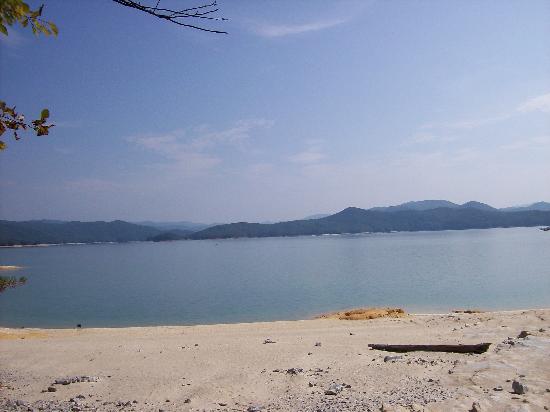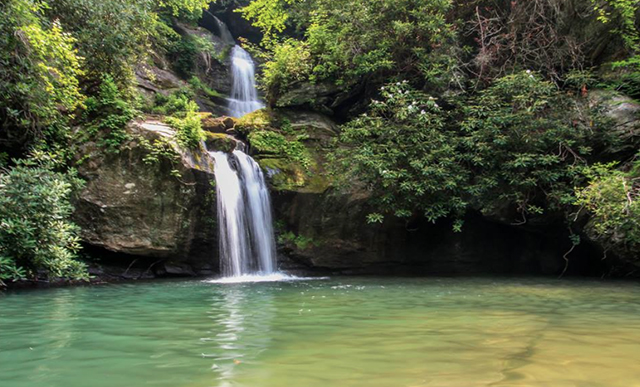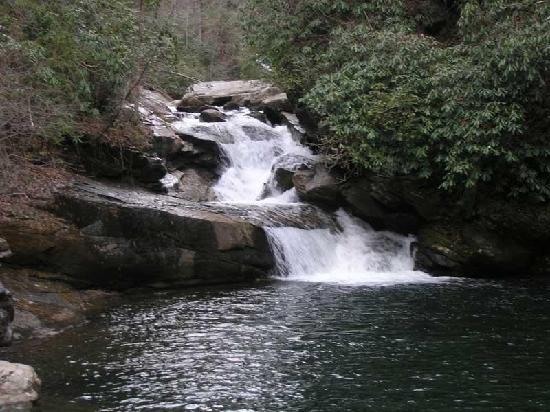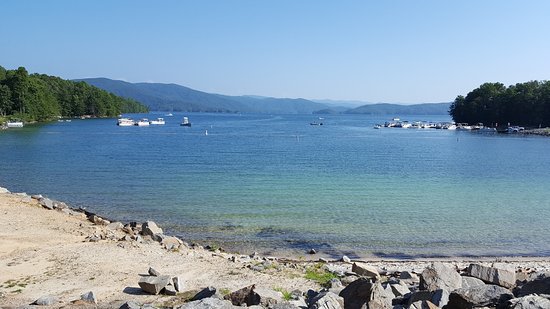 [collapse]