Lake Keowee impounds two rivers, Little River and Keowee River. Warpath Dam impounds the Keowee River and the other dam near Seneca impounds the Little River.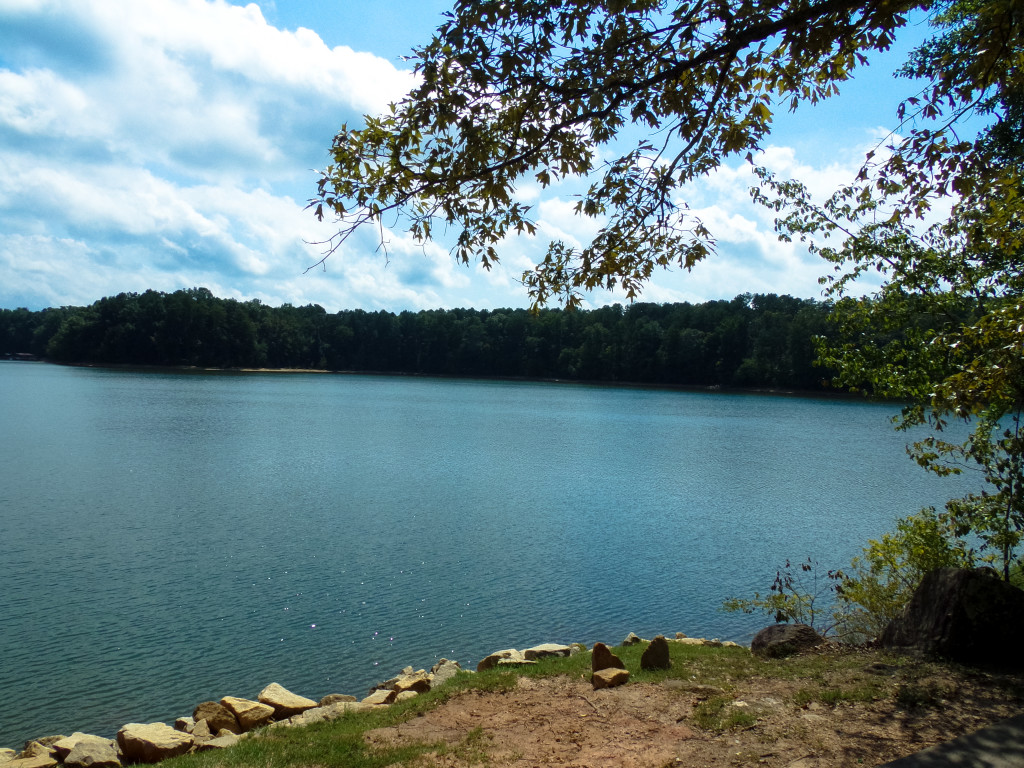 About the Lake Keowee
Duke Energy (owns and operates Lake Wateree, Lake Greenwood, Lake Wylie, and Lake Jocassee) owns and operates this lake for a cooling reservoir for the Nuclear Station located at Warpath Dam. In addition to having a power generating plant, Duke Energy provides many public access areas to the lake. These areas include picnic facilities and boat ramps. For lake living, this lake is one on the best in the state of South Carolina. Lake property can be found here in abundance.

Lake Fishing Report 
Specifications
Major Highway Access 183 * 130 * 11
Length 15 Miles
Lake Size 18,500 Acres
Shoreline 300 Miles
Dam Completion 1971
Project Management Duke Power Company
Maximum Depth 297 Feet (SCDHEC)
Mean Depth 54 Feet (SCDHEC)
Full Pond Elevation 800 Feet above M.S.L.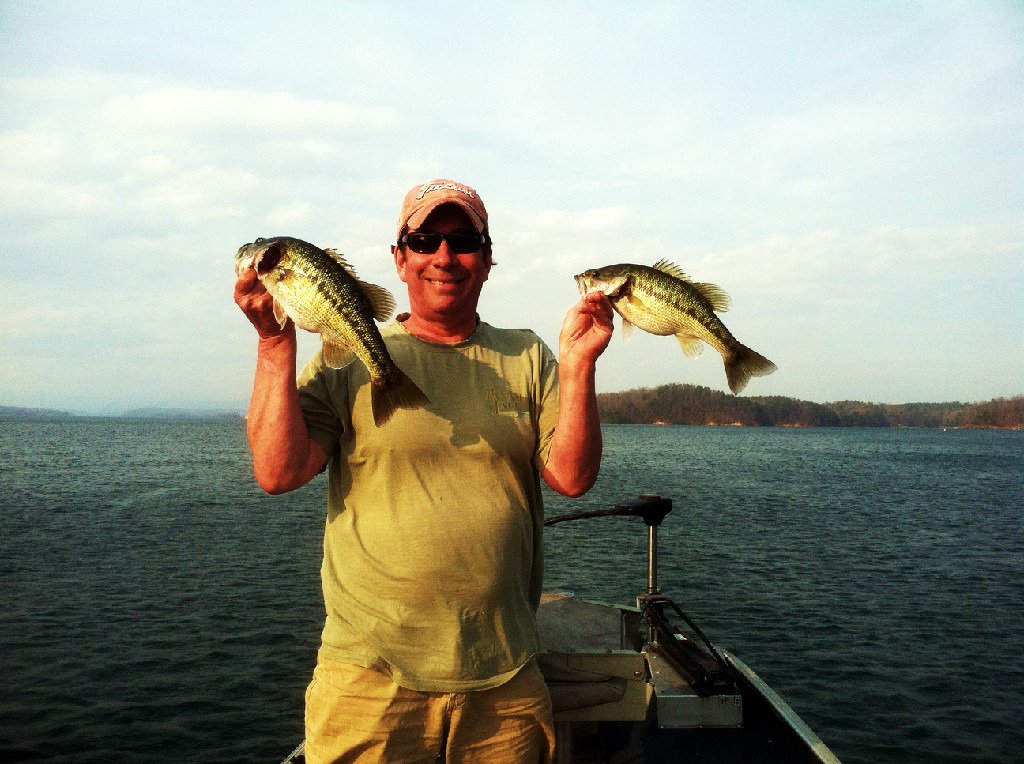 Shawn Fuller – Two Kentucky Spotted Bass Lake Keowee 3-2-14
Lake House Rentals Available on Lake Keowee
If you have one, just contact us to list it here.
Location
Lake Keowee at Warpath Landing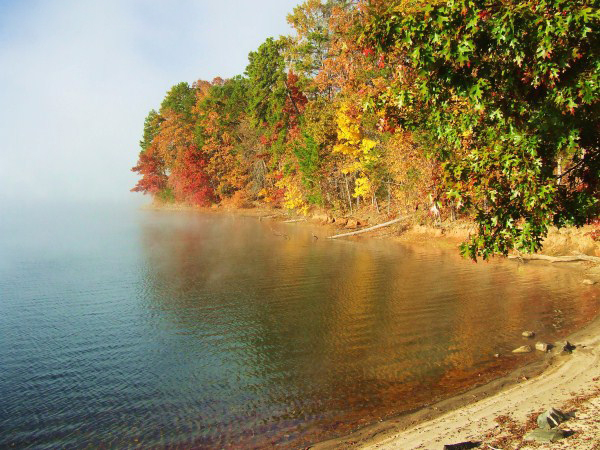 Fall Creek Photos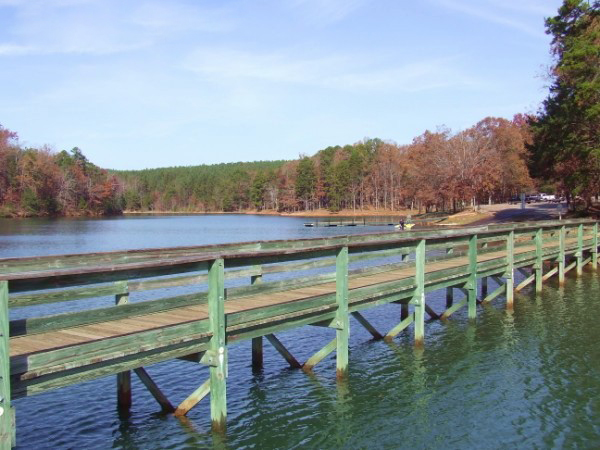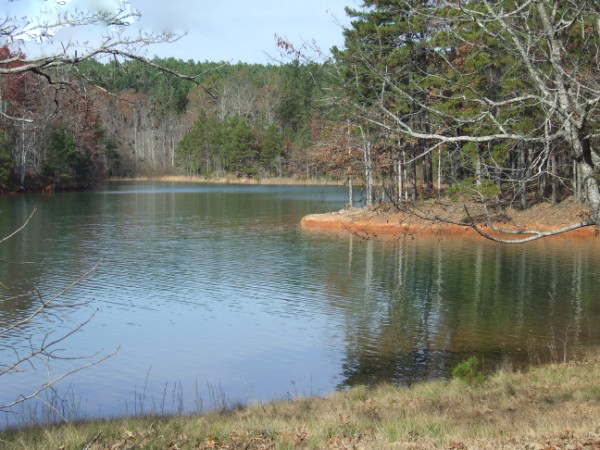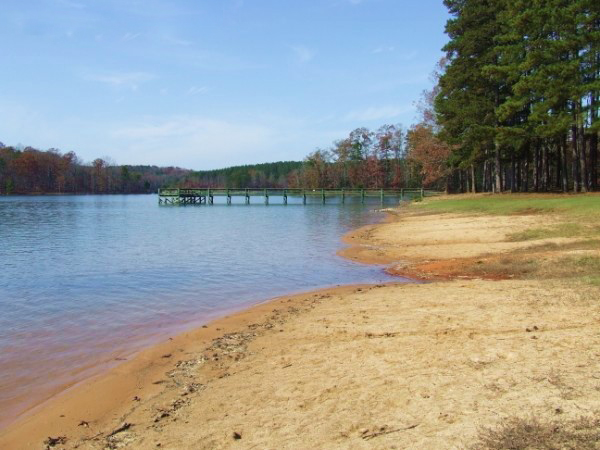 Marinas & Landings
Gap Hill Landing   864-868-2823 Boat Ramps, Store, Gas, Food, Bait & Tackle  – Fee for Boat Ramp
Keowee Key Marina  Toll Free 1-800-537-5253
Lake Keowee Marina
Full Service Marina  864-882-2047
Boat Rentals, Store, Boat Sales, Slip Rentals, Store
Lakefront Property
Advertise your business here for $20 a month.
Public Boat Ramps
Cane Creek
Crowe Creek
Fall Creek
High Falls Park
Holders Landing
Keowee Town
Lawrence
Mile Creek
South Cove Park
Stamp Creek Landing
Warpath Access
Fish Species
Largemouth Bass
Smallmouth Bass
Redeye Bass
Spotted Bass
Crappie
Bream
Shellcracker
Catfish
Lake Keowee – My Personal Recreational Paradise
I just happen to live about 45 minutes from this beautiful lake known as Lake Keowee, and I can tell you it is one of my favorites. This is the lake I take my family to for swimming and boating.  We take the boat, the grill, and plenty of food and spend a day here.  We like to ride around in the boat and find a shaded beach area to spend the day.  The perfect spots are located on the islands with white sandy beaches, shade trees, and shallow water.  Sometimes we spend the day on one of the islands near Warpath Landing.
When we have had enough fun on the beach area, we will get in the boat and just go riding. We really enjoy going to the waterfall in the back of one of the coves on the lake.  Even though the land surrounding the waterfall is private property, you can anchor a boat in the shallow water here and go wading or swimming.  In the Summer, the water in this area is cooler than the rest of the lake.  Consequenty, this is a very popular spot on the lake and there are almost aways other boaters doing the same thing.
Finally, I know that my family and I will always cherish this wonderful lake with clear water with mountains in the background.  I do not take this lake for granted, and thank Duke Energy for creating this fantastic resource for the residents and visitors of the great state of South Carolina.
More photos of the Lake Keowee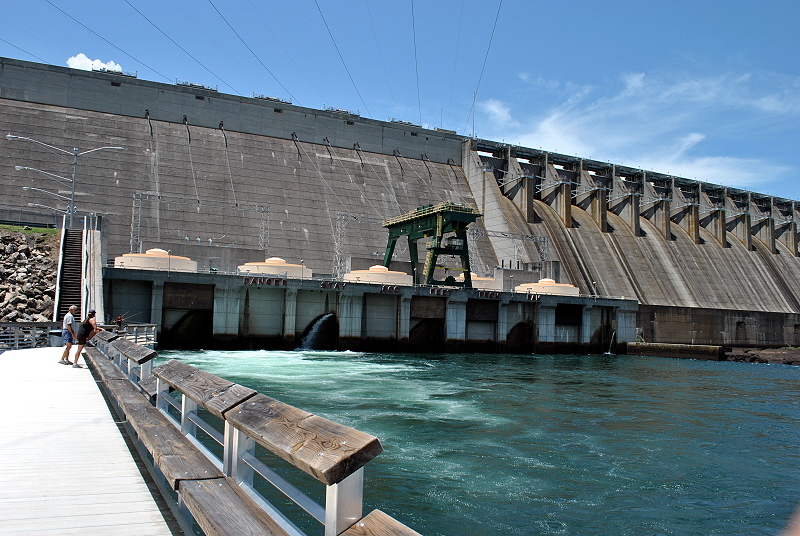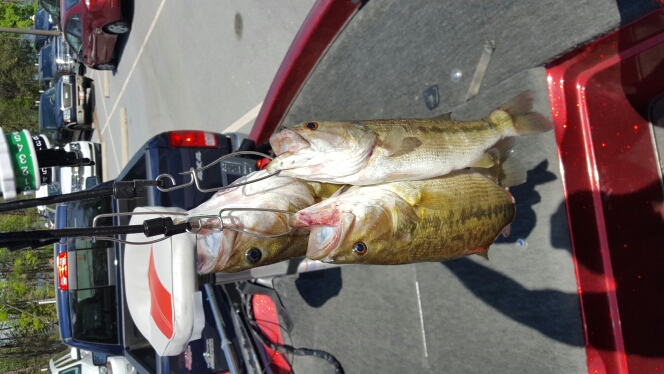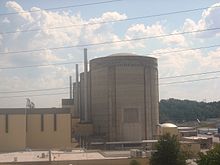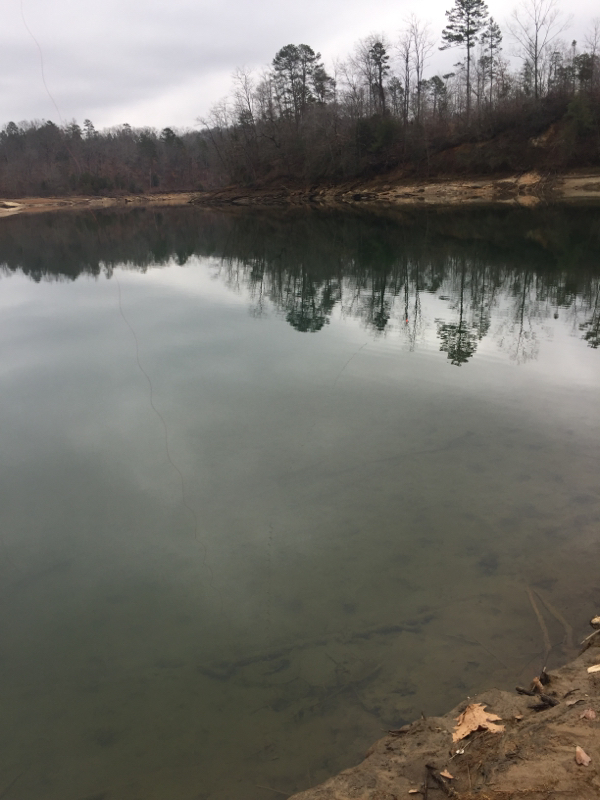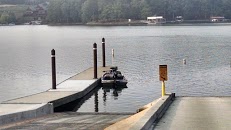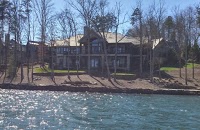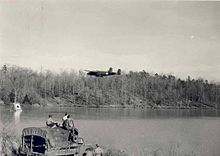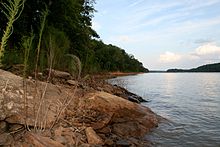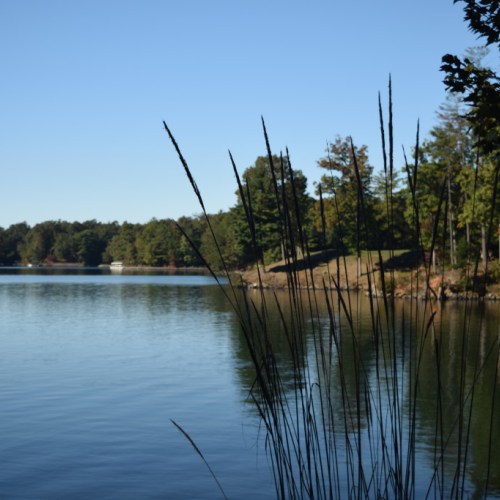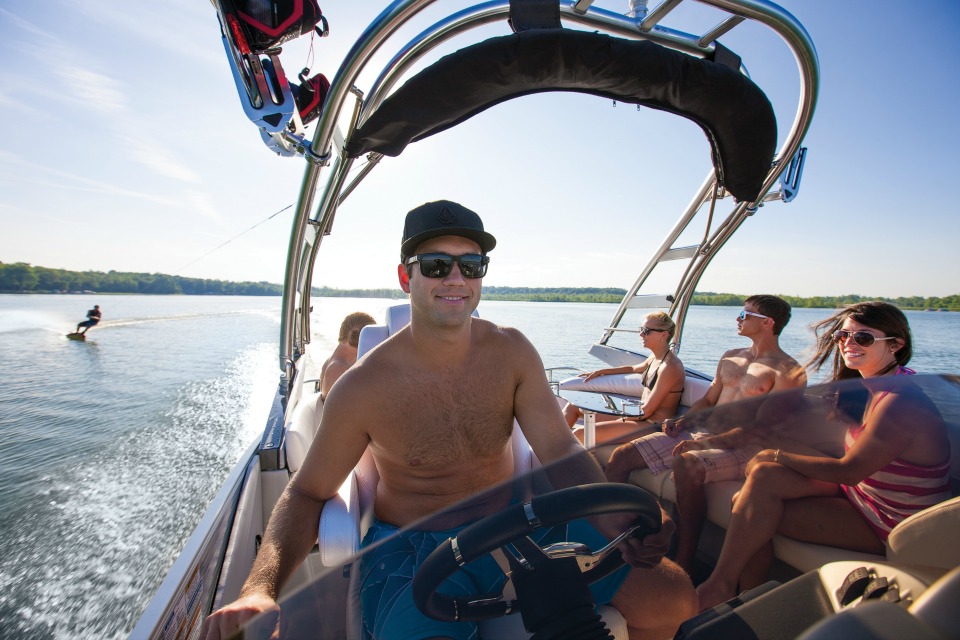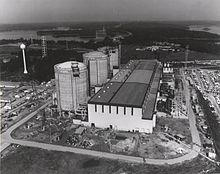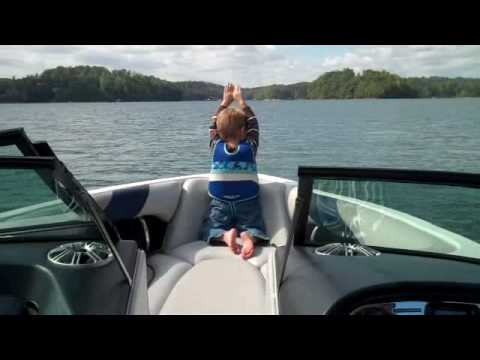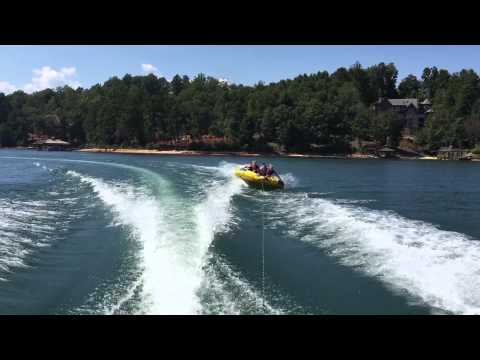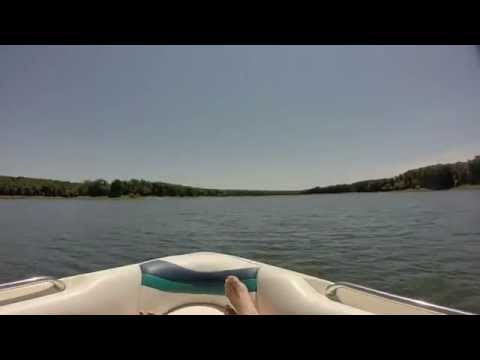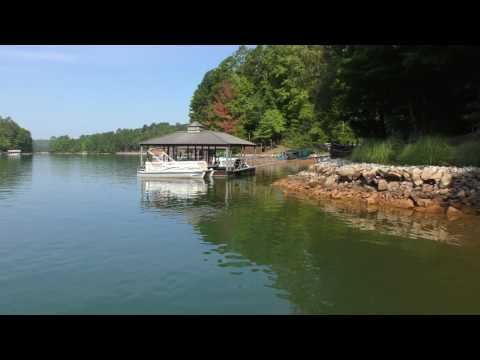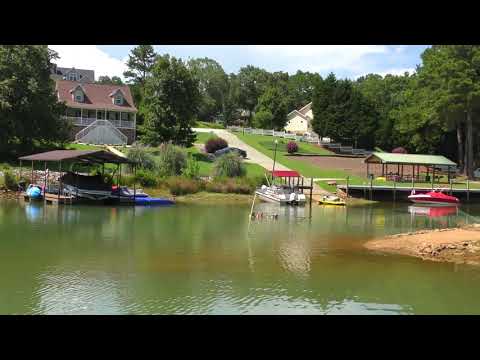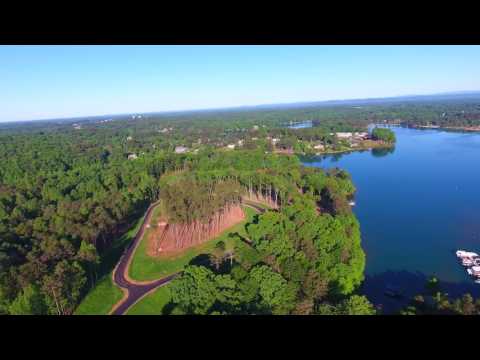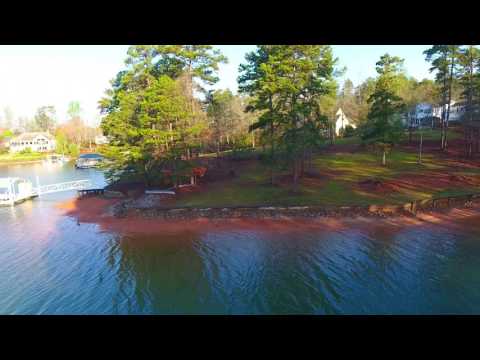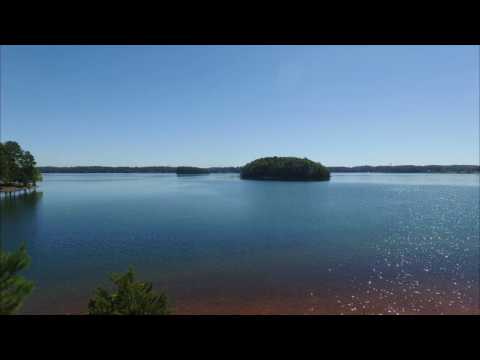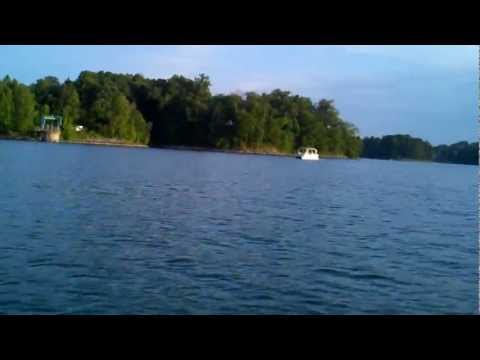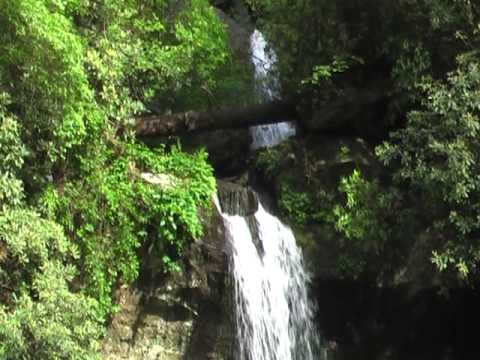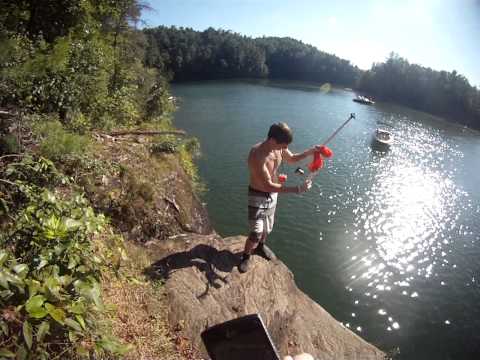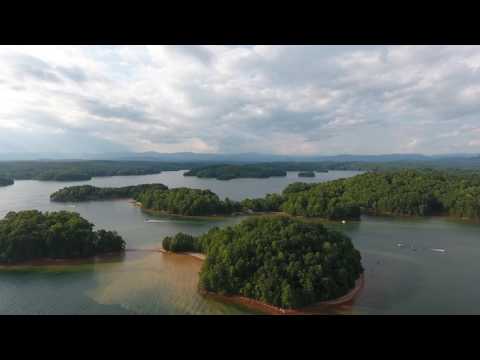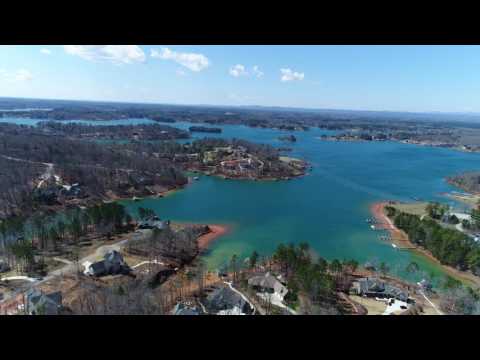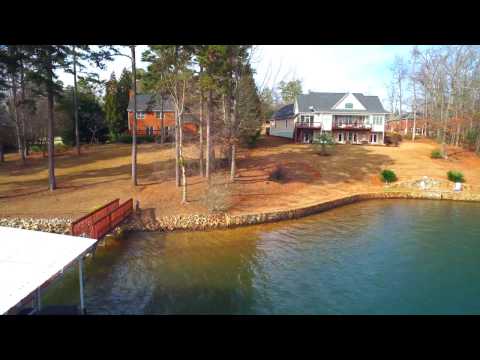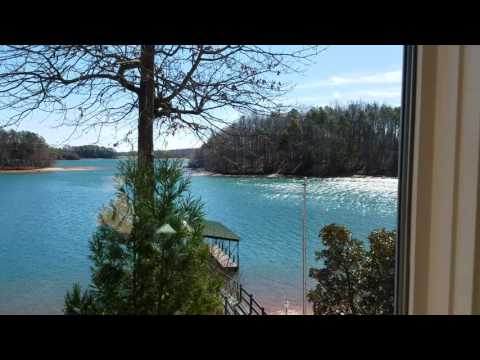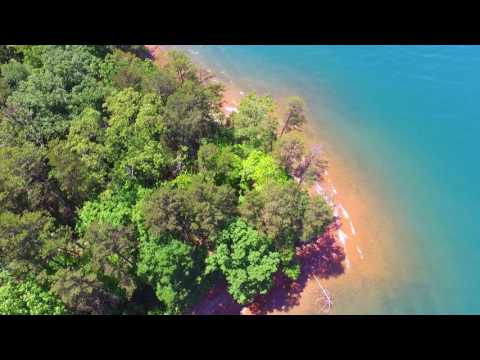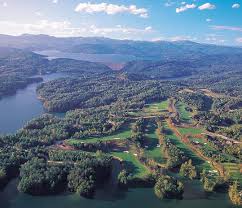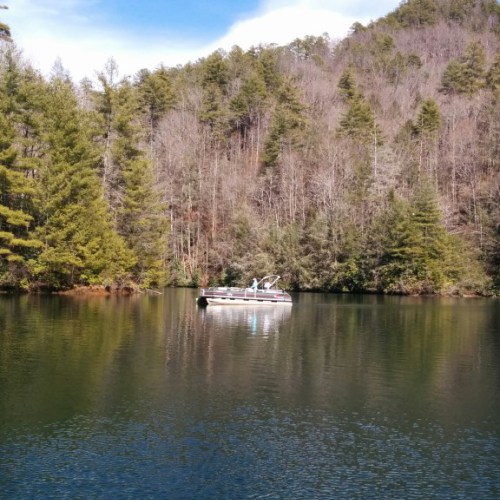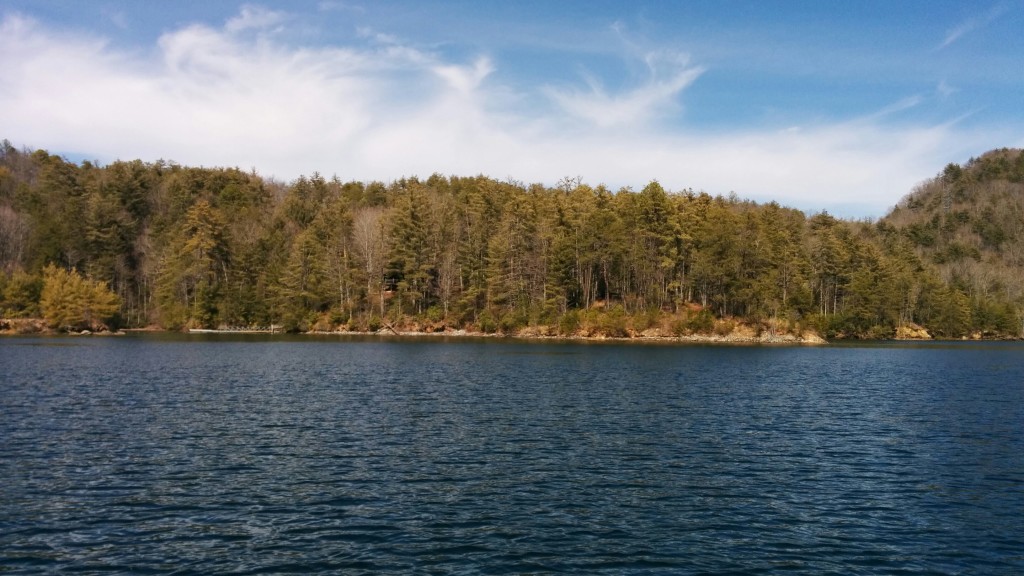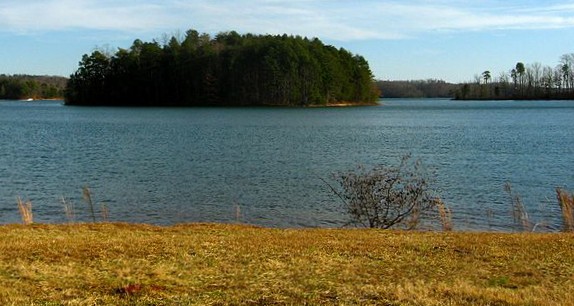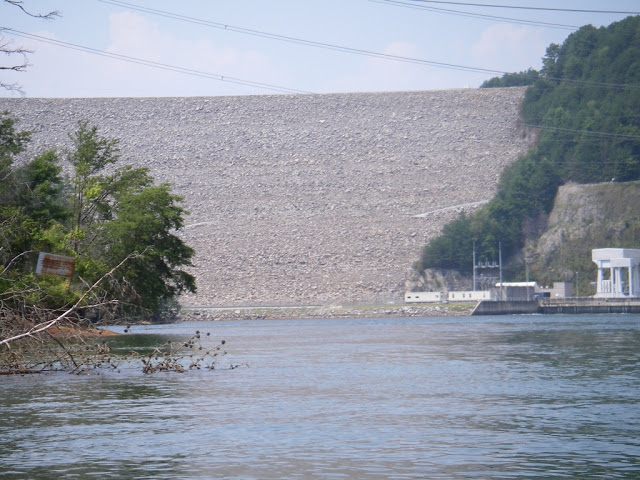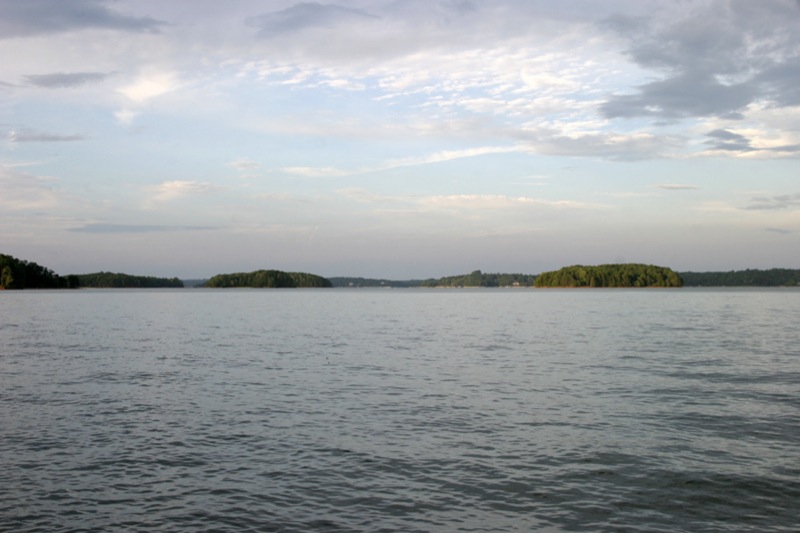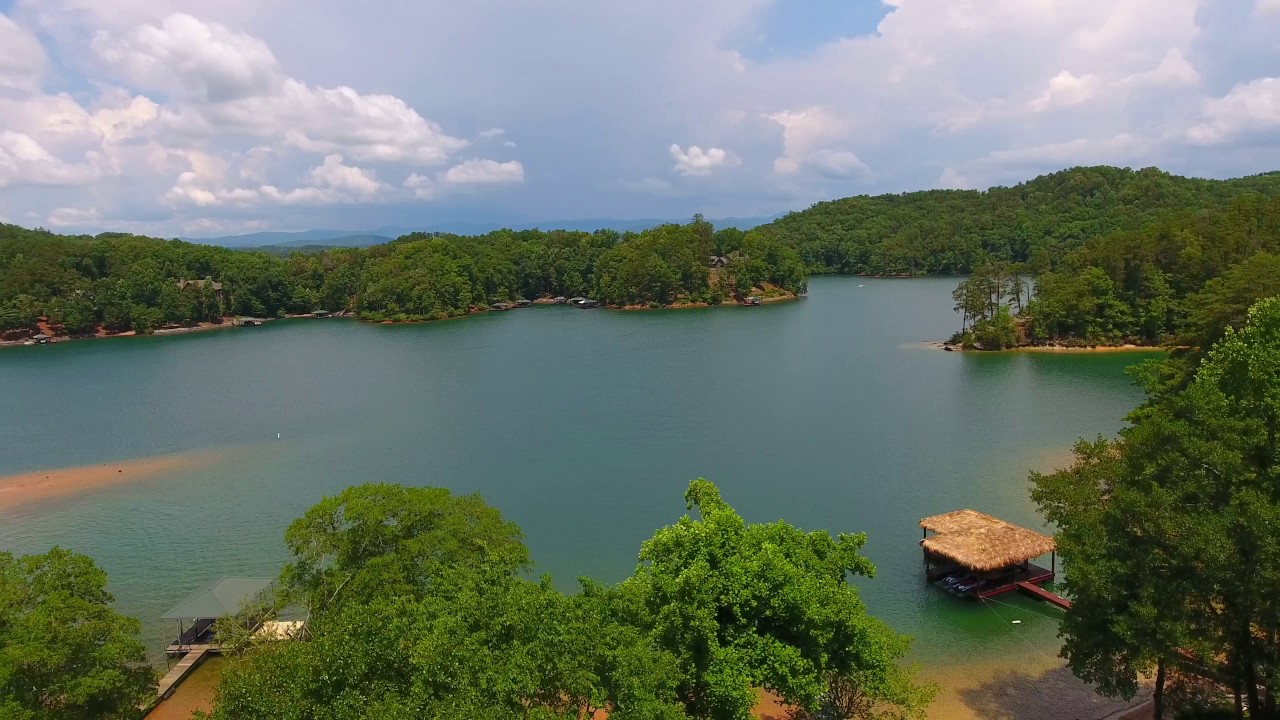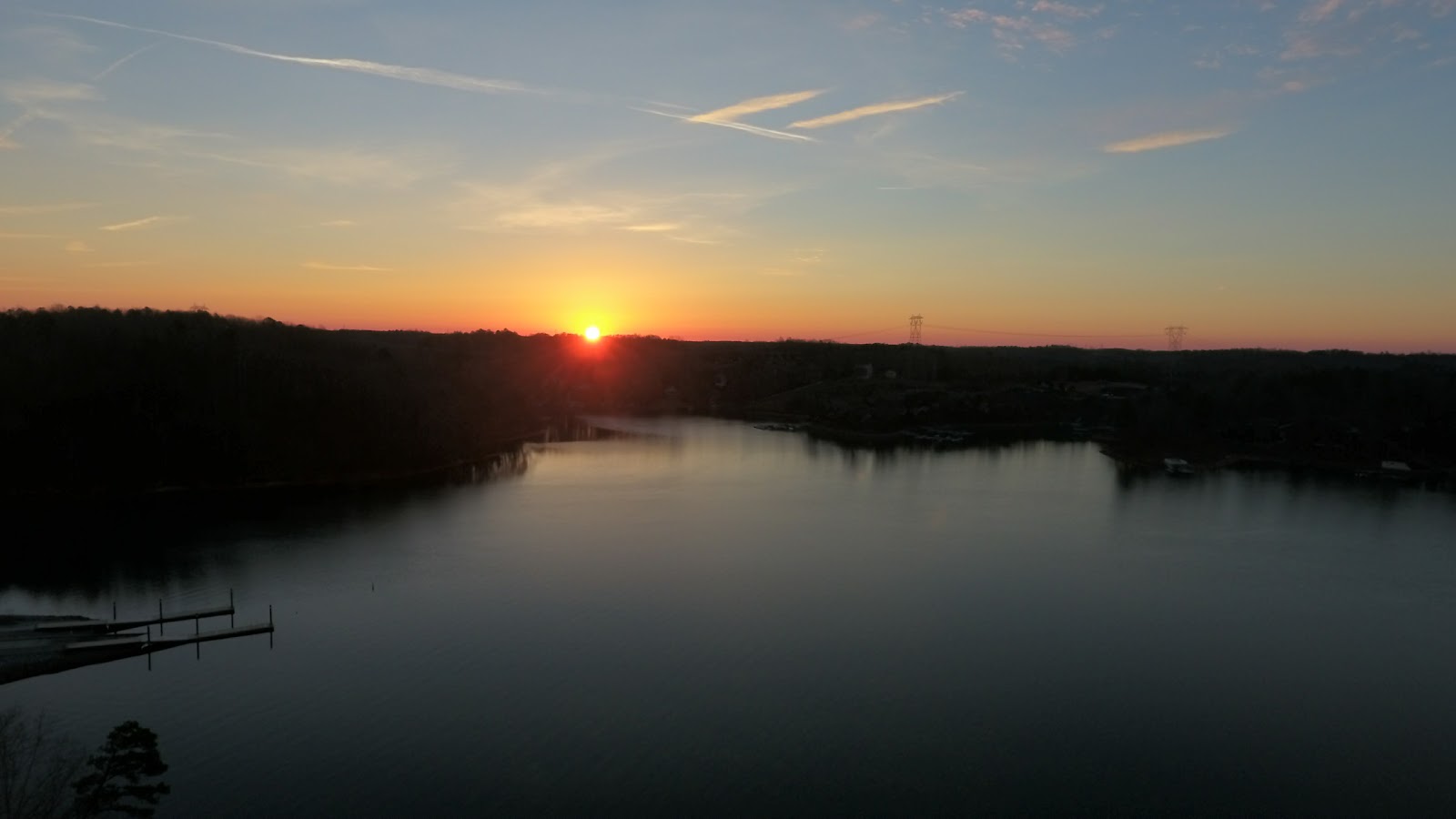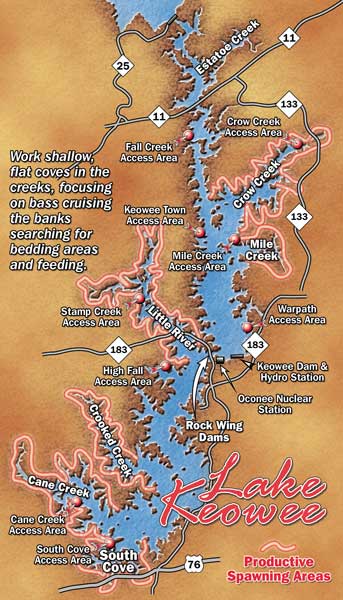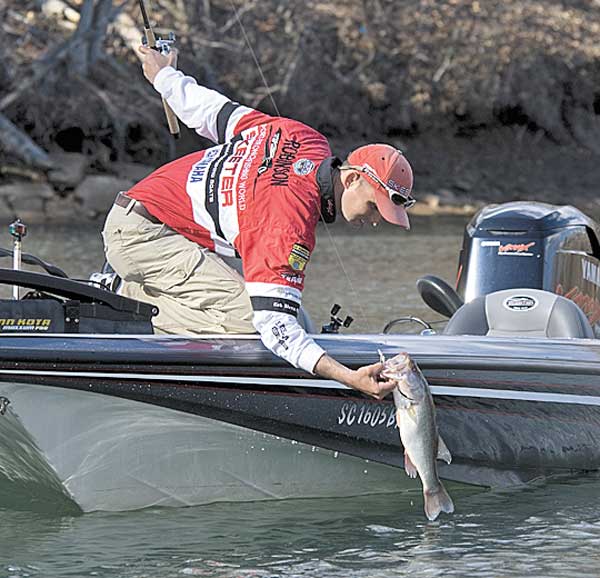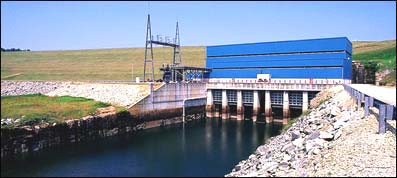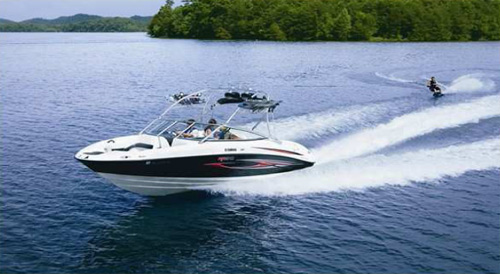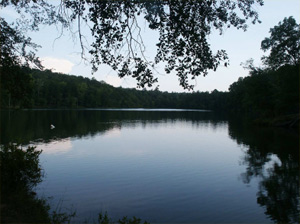 [collapse]