Lake Murray is one of the oldest lakes in South Carolina and is the second major lake on the Saluda River.  It covers 50,000 acres and is located in the midlands of South Carolina just north of Columbia, the state capital.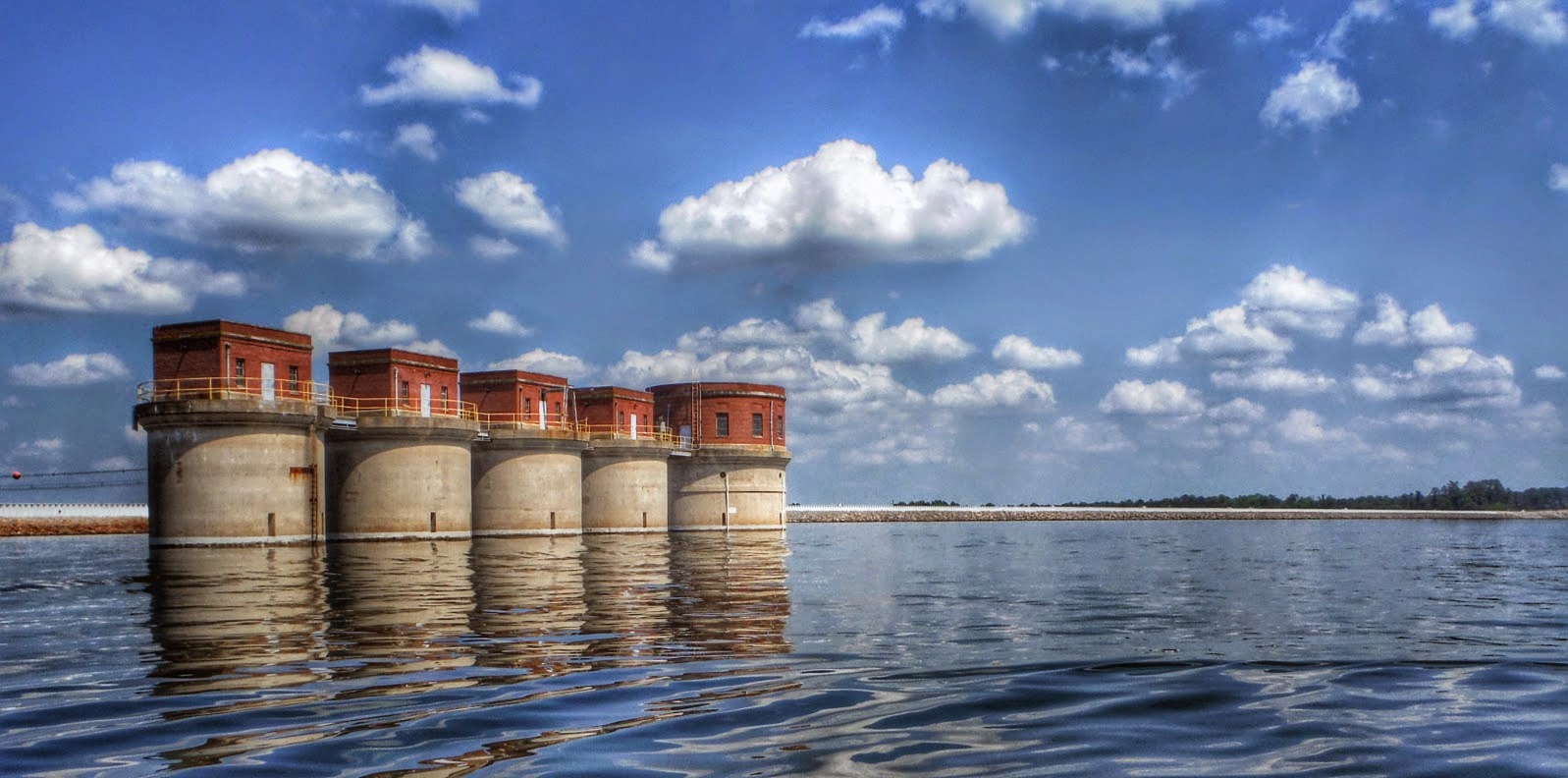 Check out the lake level befoe your trip!
About Lake Murray
Lake Murray is owned and operated by South Carolina Electric and Gas Company, a subsidiary of SCANA Corporation, who also own and manage Lake Monticello. This lake has approximately 525 miles of shoreline and a length of about 20 miles.
There are some interesting facts about Lake Murray.  For one thing, Lake Murray has two separate dams. One of these dams is the original earthen dam built in 1930, which at the time of construction was the largest earthen dam in the world. The second dam is a new backup dam that was completed in 2005. This second dam was built to help protect the lake in the event of an earthquake.
History of Lake Murray
Another interesting fact is that in 2005, a World War II aircraft was pulled from the waters of Lake Murray. During World War II military aircraft based at a nearby Army base performed practice bombing runs on one of the islands. By the end of World War II five B-25 aircraft ended up ditched in the lake. All of these aircraft were recovered during the war except for one, which was located at a depth of 150 feet. At the time the plane was too deep to salvage. Later, with modern technology and equipment, the plane was lifted out of the lake and sent to a museum in Alabama for restoration and display.
Lake Murray is a lake that is well established and has a large number of lakeside businesses to serve all your recreational needs. Almost anything you need for a lakeside visit can be found here. There is one state park, bait and tackle shops, marinas, motels, numerous boat ramps, boat tours of the lake, and much more. The Kingfisher Lake Map sold above contains the listing of most of the lake businesses with phone numbers.
Lake Murray also happens to be a great fishing lake, which is known for its striper and bass fishing. There are some huge stripers in Lake Murray. If you want a guided trip on this lake, there are plenty of fishing guides here and most can be found on the web.
Specifications
Major Highway Access 221 * 391 * 571 (St. Park Rd)
Shoreline 525 Miles
Size 50,000 Acres
Length  20 Miles
Width 8 Miles
Dam Height  208 Feet at original Construction
Dam Length  1/2 Mile
Turbine Generators  4 (Original Construction)
Dam Completion  1930
Project Management  South Carolina Electric & Gas  Company
Full Pool Elevation  360 Ft. MSL (Kingfisher Maps)
Maximum Depth   190.7 Feet (SCDHEC)
Mean Depth  41.5 Feet (SCDHEC)
Lake Murray Photos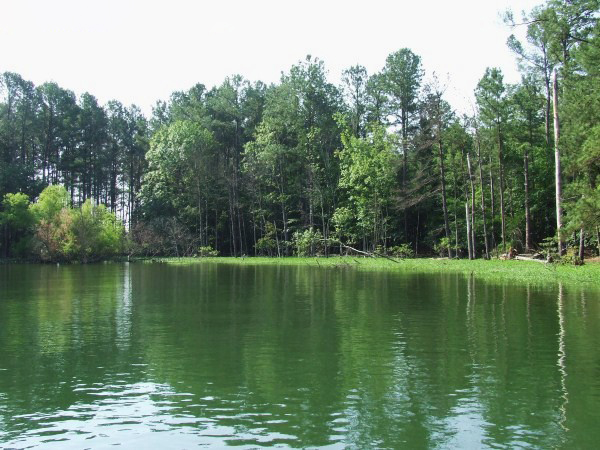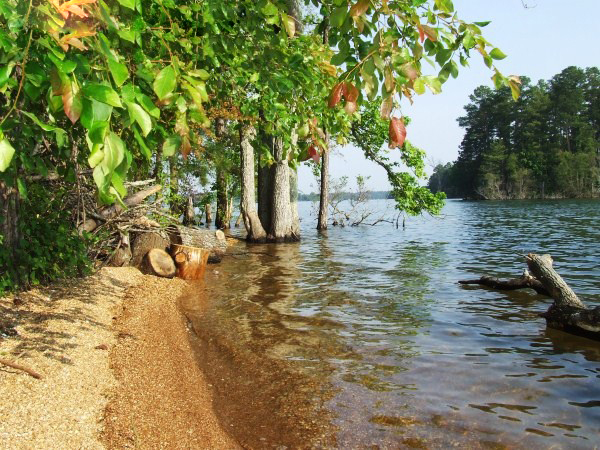 Location
Google Map of LAKE MURRAY

Rental Homes Available For Rent Now on Lake Murray
If you have one, just contact us to list it here
Lake Murray Links on the Web
More photos of Lake Murray