Greenville County Recreation operates an 18 acre lake in Greenville County.  It is located on Oak Grove Lake Road in Greenville South Carolina.  Fishing is allowed on Wednesdays and Saturdays.  The dam failed in 2012, but the lake has now been restored to full levels and is open to the public for recreation.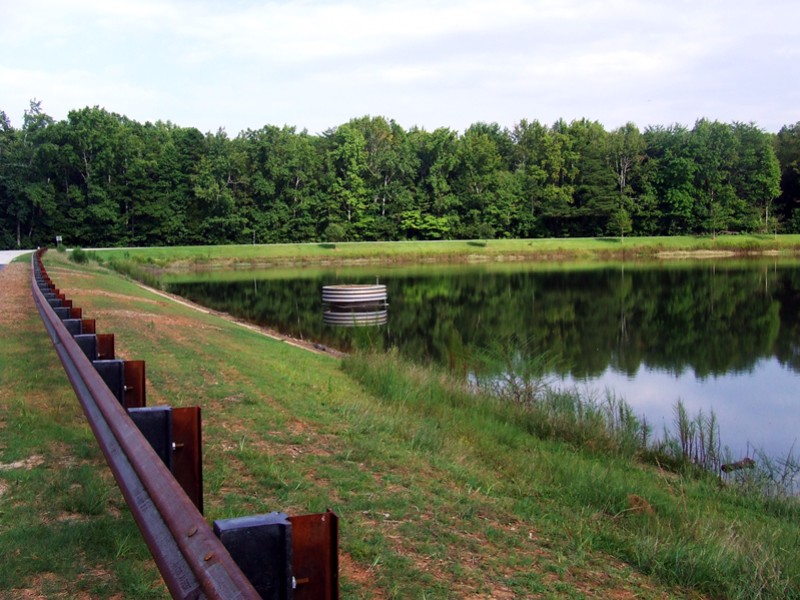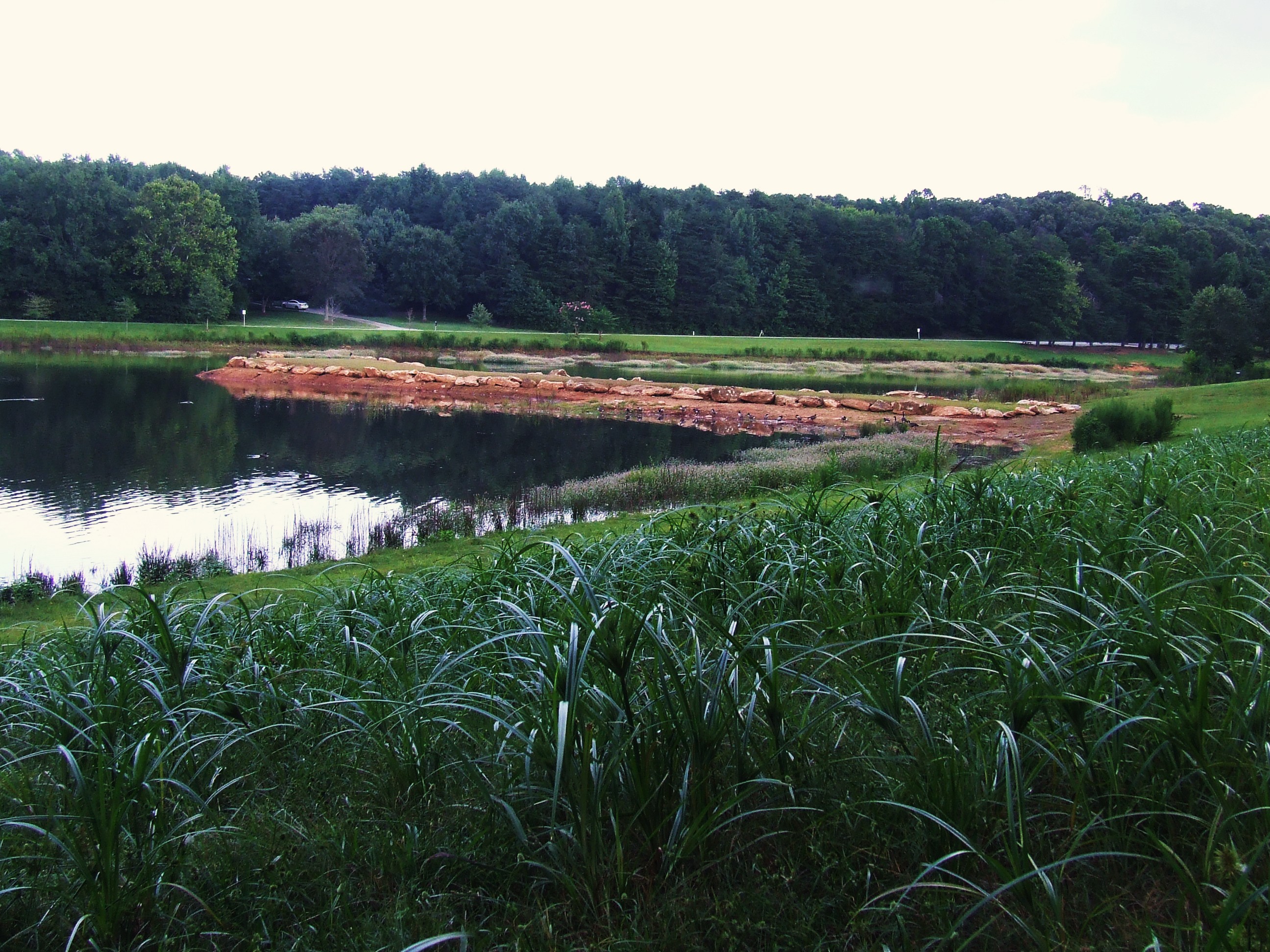 ABOUT LAKE OAK GROVE
Lake Oak Grove is nestled in the Oak Grove community in Greenville South Carolina just a few miles off of I-385.  The lake covers 18 acres and is managed by the Greenville County Recreation Department.
This lake provides visitors a unique outdoor recreational facility.  There are two parking areas with one on each side of the lake and road surrounding the entire lake.  The road is an oval shape that is 8/10th of a mile long with a 25 MPH speed limit. Visitors to the lake can drive cars, jog, walk, and roller skate around the entire lake.   Regulations are posted around the lake in each parking lot.
Currently the lake is closed for fishing for at least a year or more. The lake must undergo a restocking and fish management program before the lake opens to fishing.   When fishing resumes, it will be allowed only on Wednesdays and Saturdays until sunset. All fishing regulations are posted at each parking lot.
New Information:   Dam Repairs  – Personal Report by Danny Norwood – March 21, 2014
The repairs to the dam and the road over the dam have been completed.   The lake is now at full pool elevation.   In addition to the repairs a new peninsula was created.  This peninsula connects to where an island with trees once existed in 2012 before the dam failed.  The trees were removed and rocks added all around the shoreline of the peninsula for erosion control.  This new land will certainly be a very useful amenity for fisherman when the lake is opened for fishing.
Click here for current updates about this lake    http://greenvillerec.com/parks/oakgrovelake
Photos!    September 8, 2013 (photos taken before full pool)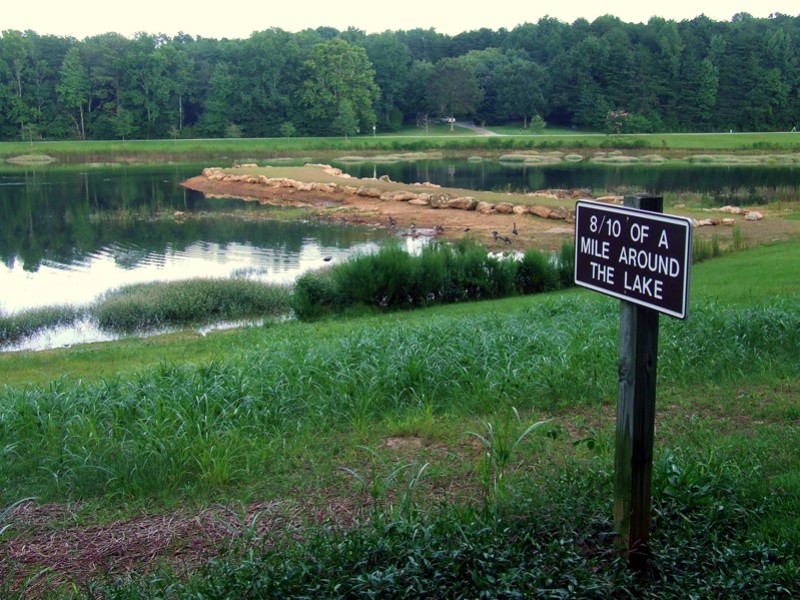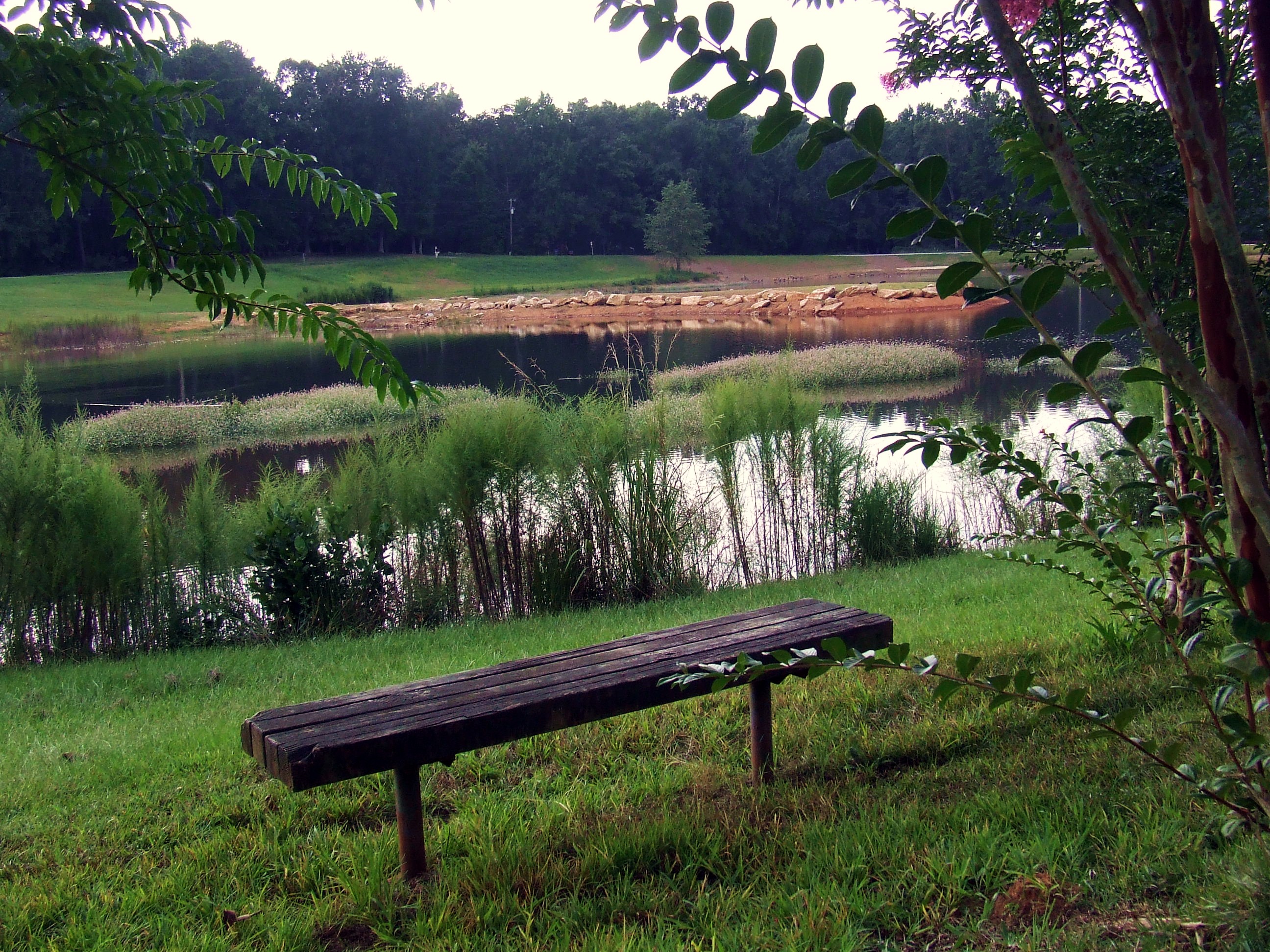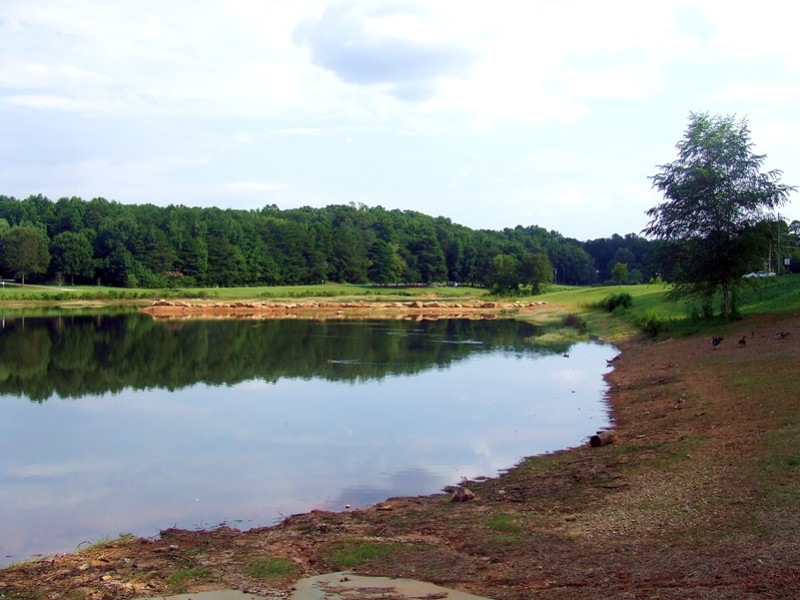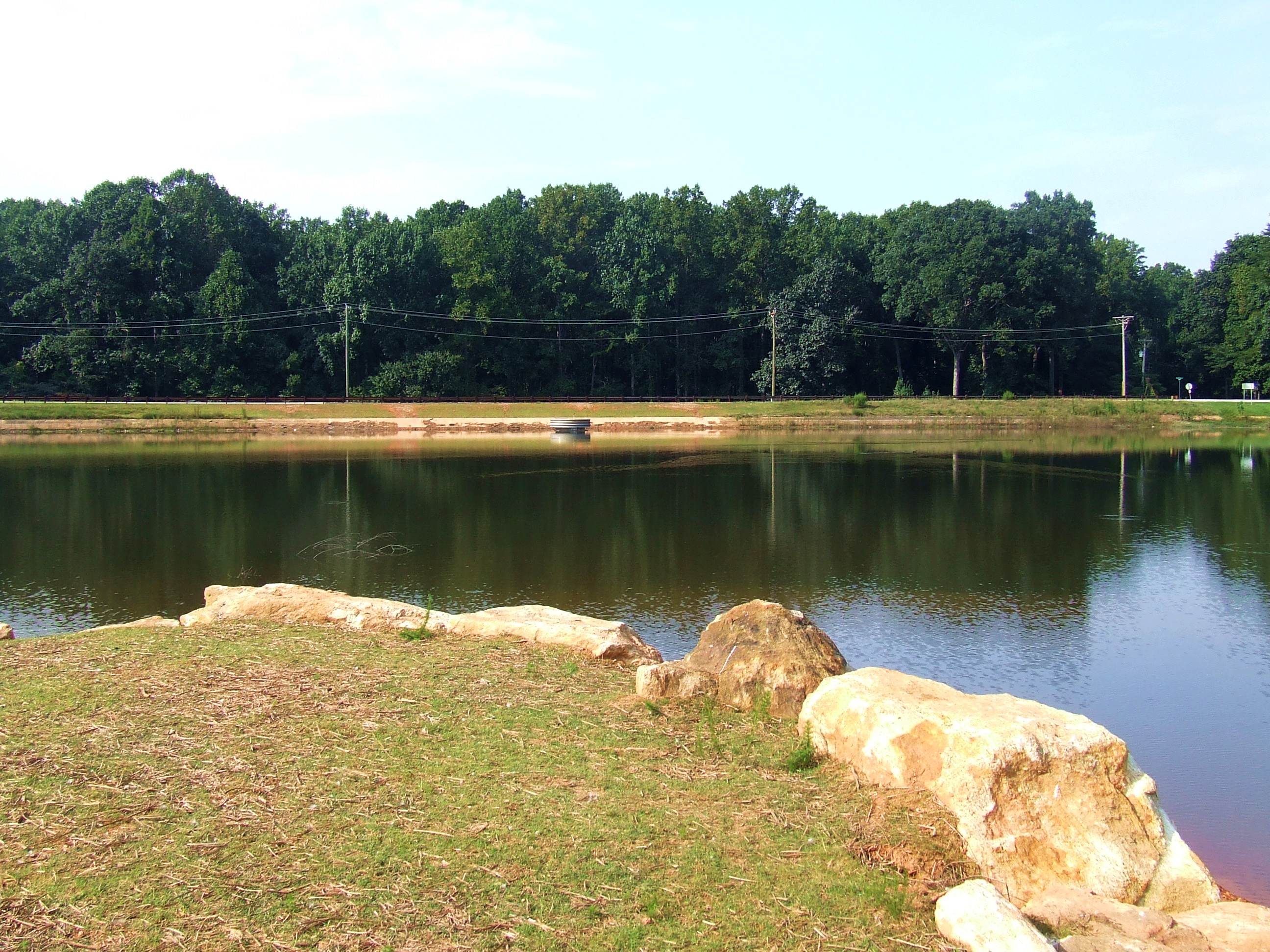 ARCHIVED INFORMATION
Date 12-25-2009
In 2001 this lake was drained down for repairs.  The riser (the vertical pipe used to control the discharge rate) was leaking and had to be repaired. So, the old riser was removed and a new one was installed.  Also, during this time, the  bottom of the lake was dredged, erosion control devices installed, and an island was created for waterfowl. The lake was refilled in 2002 and opened again for public use.  The photos on this page were taken on 12-24-09. 
Archived Photo:  12-24-2009 (Photo shot before dam failed in 2012)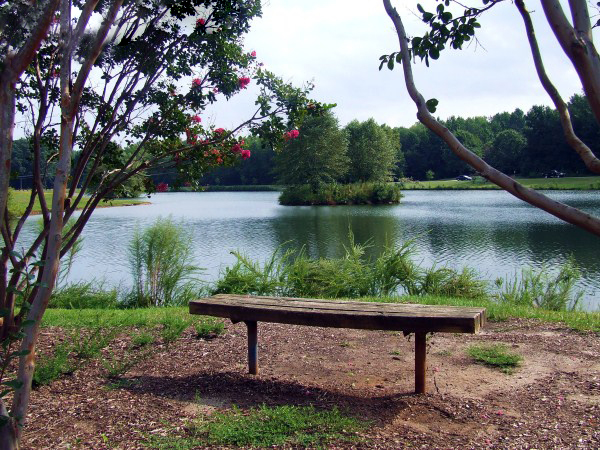 The dam failed in April 2012 and the lake is now dry.   There is no information on when the dam will be repaired.  Visitors are still welcome to visit the area. The parking lots and picnic areas are still open.   The surrounding road is still available for running, bicycling, and walking.
Fox Carolina article about the dam failure
Posted April 12, 2012 and Updated May 2012:
http://www.foxcarolina.com/story/17399746/dam-problem-causes-greenville-lake-to-drain
The photo on this page was taken on September 04, 2011 by Danny Norwood. 
Location: Greenville County 

Depth Information:   24 feet Maximum Depth  (not official -estimation based on observation when lake was empty)

Fish Species:   Bass, crappie, and catfish

Nearby Roads:   Roper Mountain Road, I-385, Oak Grove Lake Rd.
Fishing Information
South Carolina Fishing License is required.

All South Carolina laws apply.

Fishing allowed only on Wed & Sat
   SCDNR Freshwater Fishing Information
SCDNR Fishing License Information