Boyd Millpond is a small 184 acre lake located in Laurens County near Ware Shoals.  Larger boats are not allowed on this lake, but smaller boats such as canoes, kayaks, and small fishing boats with motors less than 15 horsepower are perfect here.   The lake is full of bass, catfish, and bream.   There is one park located on Boyd's Millpond Road which is the only public access to the lake.  Check out the Boyd Millpond page for detailed information.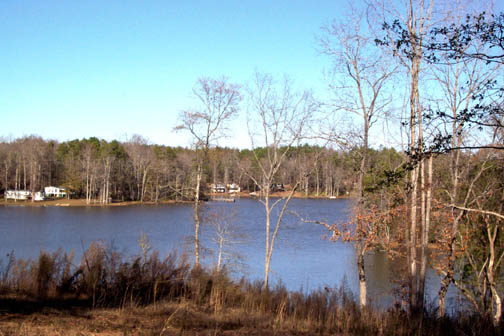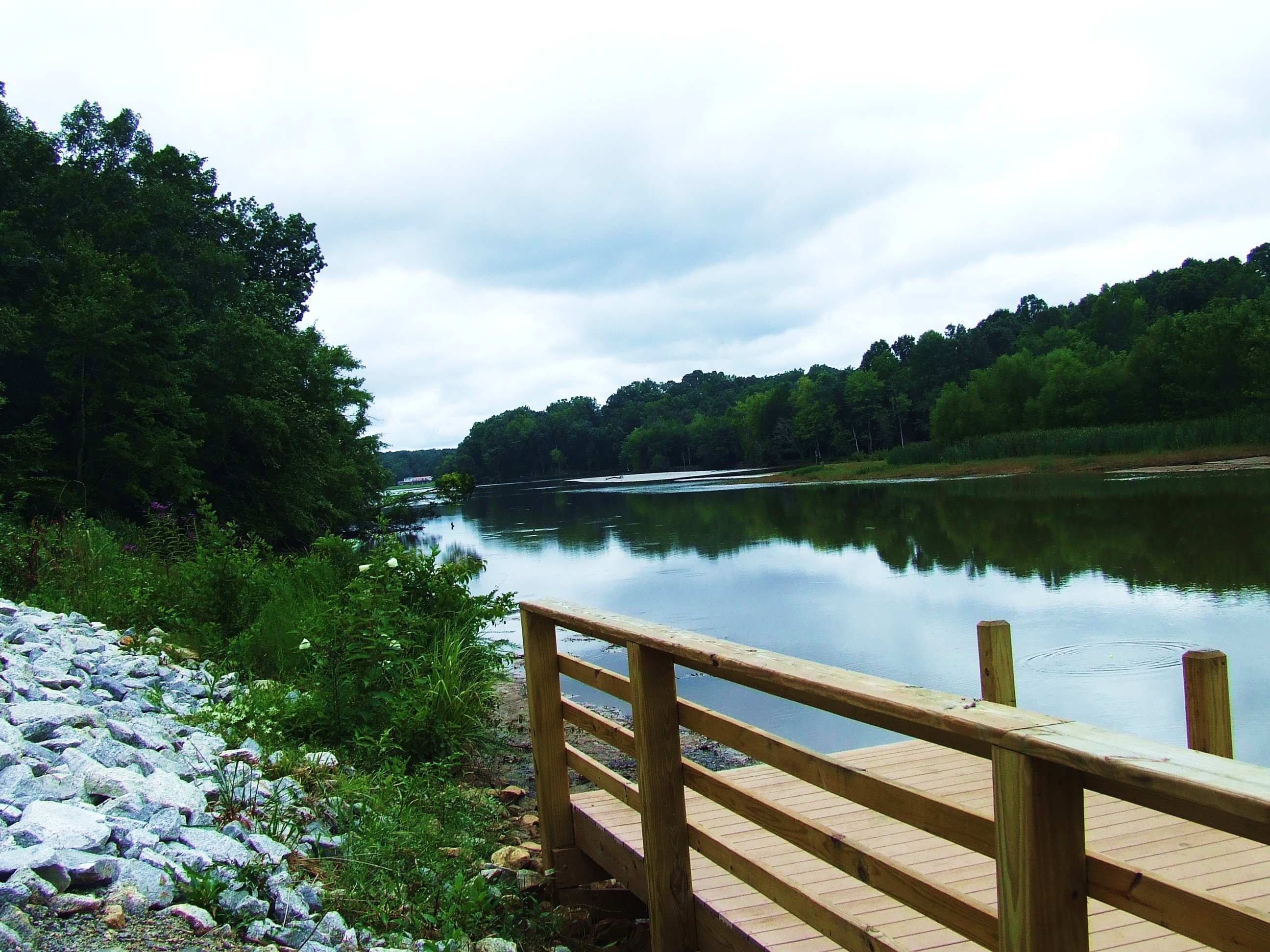 About the Lake
Boyd Millpond is located in Laurens County just five miles east of Ware Shoals South Carolina. Boyd Millpond is about 184 acres in size. The dam can be seen by driving on Highway 252 west from Ware Shoals heading to Laurens. Boyd Millpond impounds the Reedy River which runs from Greenville South Carolina all the way to Lake Greenwood. There is only one public access on Boyd Millpond which is a park located on Boyd's Mill Pond Road just off SC Highway 252.
The new park named KARL H. DIXON MEMORIAL PARK was built in 2012 which includes a pier and boat ramp.  The lake is now open to the public.  There is no charge to fish or launch boats from this location.    There is a 15 HP limit on boat engines.   State fishing laws are enforced on this lake.  A photo of this park area can be seen below.
Although the lake is completely surrounded by homes, there are still areas that can be fished from the bank which is extremely popular here. One popular fishing spot is located just below the dam on Boyd's Millpond Road.  This area is full of large rocks which helps the fishing.  This particular spot is popular for catfish. Also located on Boyd's Millpond Road are other pull over areas for bank fishing the main part of the lake. Of course, the new park offers more areas to fish on the bank.
Boyd Millpond is a paradise for smaller boats because of restrictions on larger boats. Also, small fishing boats, canoes, and kayaks are perfect for for navigating this lake. Consequently, with a canoe or kayak you can travel up the lake and into the Reedy River for many miles.      South Carolina Game & Fish Magazine 
According an article in South Carolina Game & Fish Magazine, Boyd's Millpond has a healthy population of large size bass weighing over 6 pounds. The South Carolina Department of Natural Resources made this determination during checks on fish populations in the lake within the last 10 of years.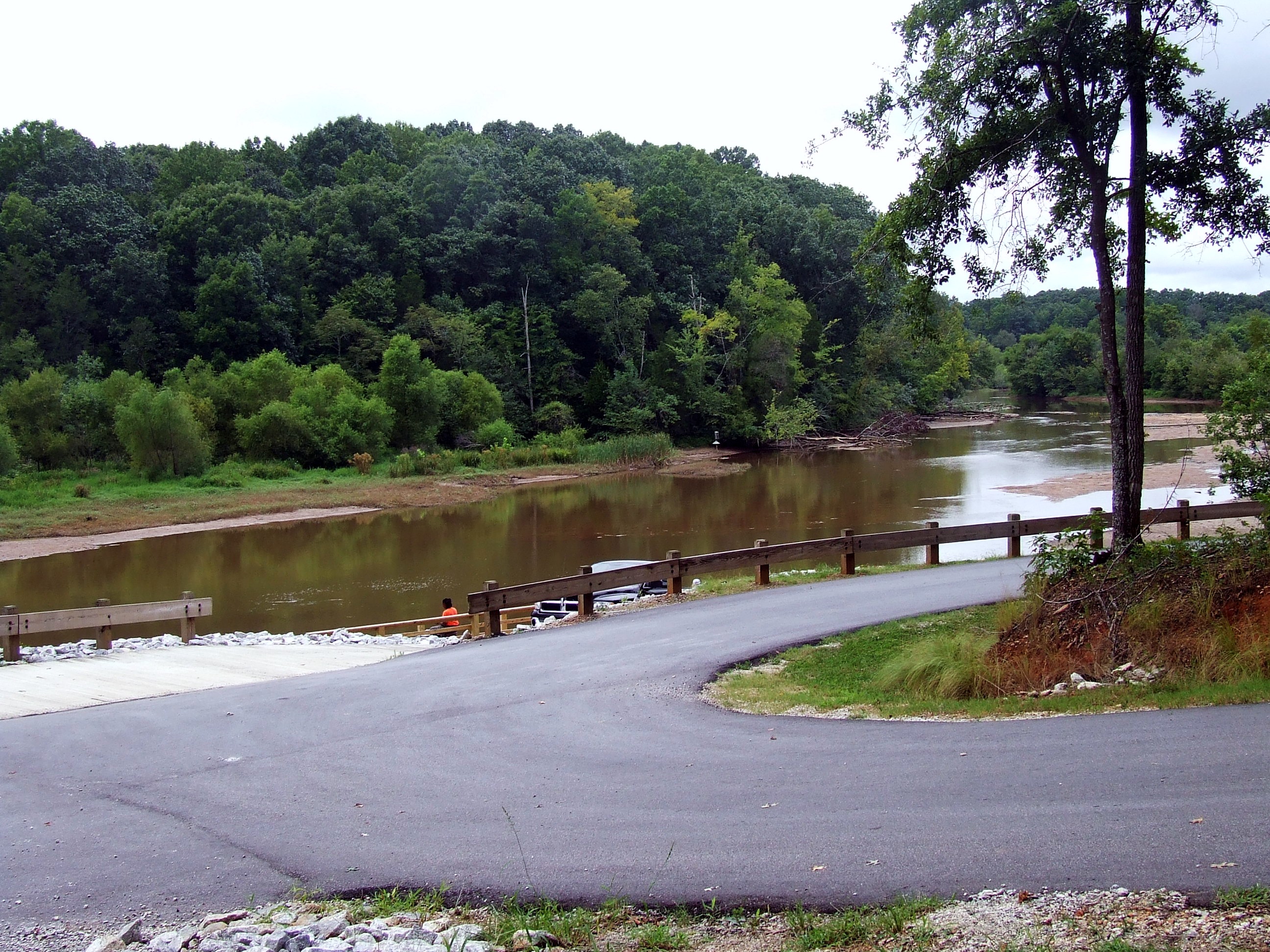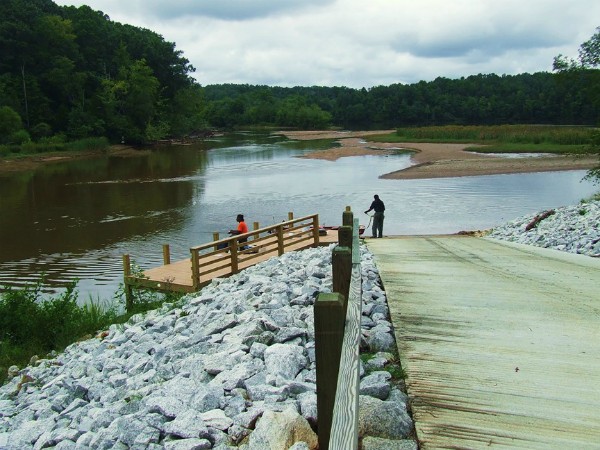 Boat Ramp at Karl H. Dixon Memorial Park  – Boyd's Mill Pond August  2013

       

Regulations 
A South Carolina Fishing License is required to fish this lake. 
      

Rules Posted at Lake
VEHICLES MUST BE IN DESIGNATED PARKING SPACES

YOUR VEHICLE WILL BE LOCKED IN UNTIL NEXT MORNING
Location
Fish Species
Bass, Bream, catfish
Fishing Books & Magazines

 
South Carolina Atlas & Gazetteer