Lake Tom Moore Craig is a 150 acre impoundment on Kelsey Creek in Croft State Park which is located in Spartanburg County.  There is one boat ramp on the lake along with campgrounds and fishing boat rentals…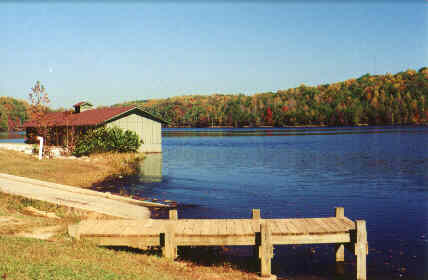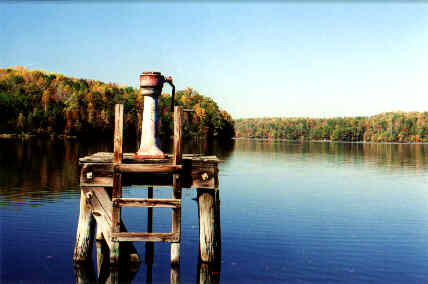 About Lake Craig 
Lake Tom Moore Craig is a 150 acre impoundment on Kelsey Creek in Croft State Park which is located in Spartanburg County.  There is one boat ramp on the lake along with campgrounds and fishing boat rentals.
The land for Croft State Park once belonged to an Army training base during World War II. The state of South Carolina purchased this land from the US Government in 1949.   Also, Lake Edwin Johnson (40 acres) is located on the park grounds, but you have to leave the main park area to get there.  The park has about 50 campsites and offers fishing boat rentals, equestrian facilities, nature trails, tennis courts, and a pool.   This lake is great for largemouth bass and crappie fishing.
Boating Information
No outboard motors are allowed.  Trolling motors only.  You are allowed to prop up an outboard motor and only use your tolling motor.   There are fishing boat rentals  available for $ 10 for 4 hours or $ 20 for the day.  To rent a boat you must check in with park personnel.
Specifications
Size: 150 Acres
Regulations
There are limits on the length of fish you can keep and the amount of fish you can keep.  The rules are posted on a large sign at the boat ramp.  Please read these rules before fishing.  The lake is patrolled several times each day by park personnel.
A South Carolina Fishing License is required to fish this lake. 

Electric motors are allowed.

Creel Limits:  3 largemouth bass, 3 catfish, 20 bream
Lake Craig Facilities
One group camping area
Croft State Park Information
Croft State Park
450 Croft State Park Rd.
Spartanburg, SC  29302
Park Hours 7:00 A.M. til 9:00 P.M.
Phone Number 864-585-1283 (September – May)  864-585-2913 (Memorial Day – Labor Day
Biking Trail (approx 16 miles)

Equestrian facilities and trails are available at this park.
Location
Fish Species
Fishing Information
This lake is full of trees around the banks with a lot of submerged stumps.  Fishing for largemouths with plastic worms have worked well in this lake during the early spring especially around banks.  I personally have caught a five pound bass from this lake fishing with a plastic worm.   For crappie fishing, I have observed other fisherman slow trolling minnows in the middle of the lake with some success.  There are plenty of areas around the bank for fishing, so this lake is the perfect place to bring the family on a fishing trip.