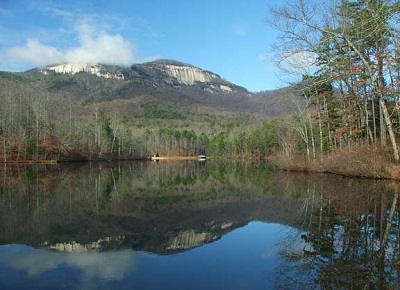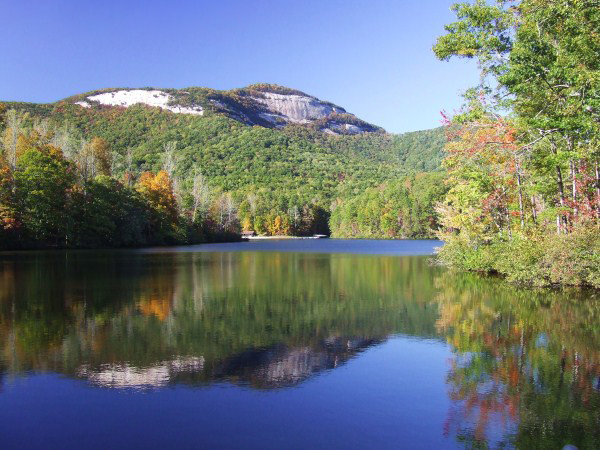 About the Lake
Lake Pinnacle is the smaller of two lakes located in Table Rock State Park. Lake Pinnacle is a 36 acre lake and Lake Oolenoy is a 67 acre lake. The state park is located off of state Highway 11 in the upstate of South Carolina.
Lying at the base of Table Rock Mountain, Lake Pinnacle offers a spectacular view. The sheer rock face of Table Rock, contrasts brilliantly with the surrounding forest which creates a beautiful reflection on the lake below. When the leaves change to fall colors, you can get a great photograph of this majestic lake.
Because Lake Pinnacle is part of the state park system in South Carolina, it offers many amenities not offered on other small lakes such as boat rentals, picnic shelters, public restrooms, camping, swimming areas, and fishing. Fishing boat rentals are $ 15 and canoe rentals are $ 5 for a half hour.
Lake Pinnacle is stocked with trout and warmouth bass. You can also catch bream, catfish and crappie here. The best way to fish Lake Pinnacle is to rent a fishing boat.  Be sure to check out the rules and regulations for this lake at this webpage Table Rock State Park Activities.    Make sure you have a South Carolina fishing license for fishing any public lake in South Carolina.
Check out the South Carolina trout stocking report here:  SCDNR Trout Stocking Report
Table Rock State Park
Non Motorized Fishing Boats

Swimming Area

 (During Season)

Camping

Public Restrooms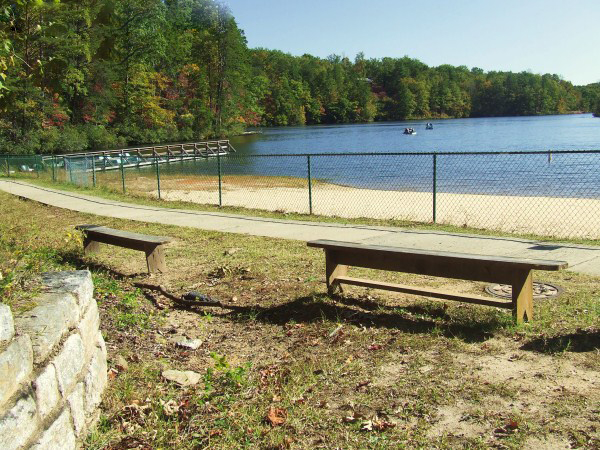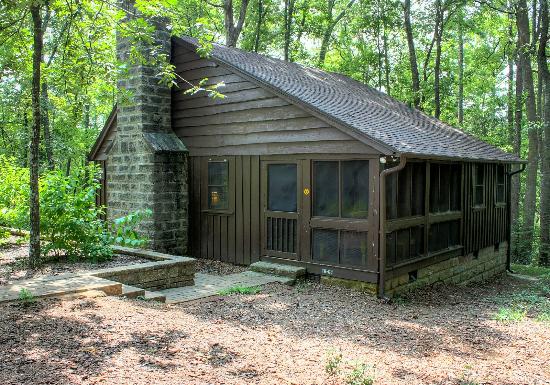 Regulations 
A South Carolina Fishing License is required to fish this lake. 
Links
Location
This map shows the location of Lake Pinnacle and the location of Table Rock State Park.
Fish Species
Bass, Bream, catfish
Fishing Books & Magazines 

  
 South Carolina Atlas & Gazetteer