Langley Pond is a very old and very popular 250 acre lake located near North Augusta South Carolina.  This lake is largely unknown in other parts of the state.   Basically the locals love the fact that few outsiders have ever heard of this lake.  Now this secret lake paradise has been broadcast it to the world.  So come on down south and see what this grand old lake has in store for you.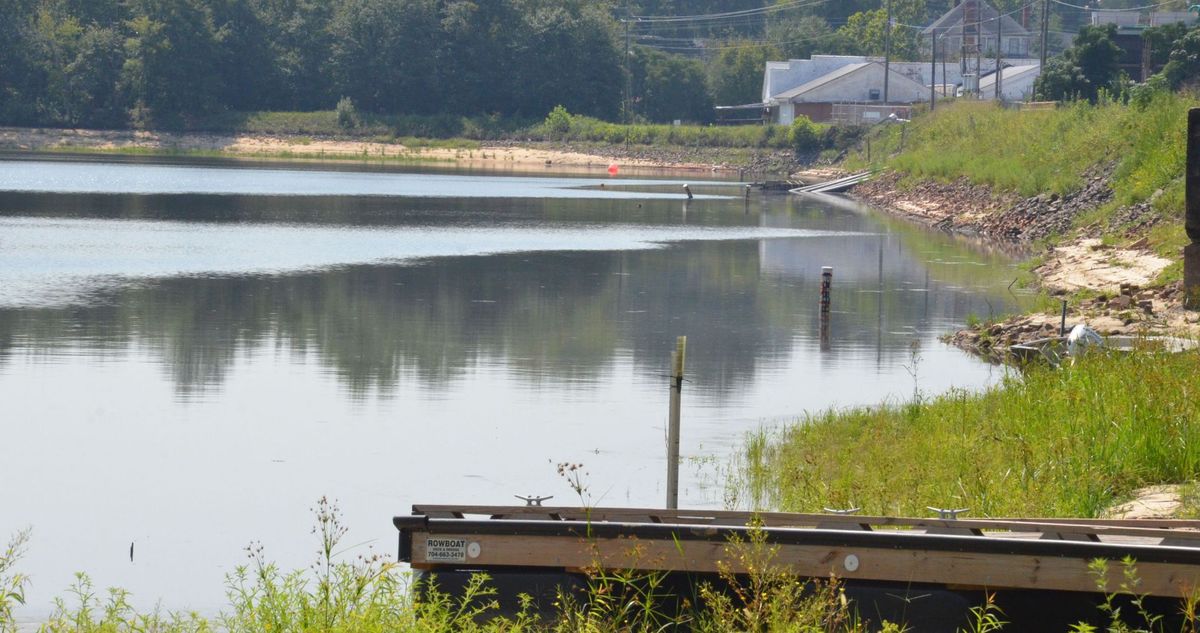 About Lake Langley Pond
Langely Pond is a very old and very busy small lake located in Aiken County. This lake is home to all types of lake recreation such as Jet Ski races, boat races, and regattas. Although not a very big lake, Langley Pond does not have any limitations on boating like other small lakes commonly have. On the eastern shore there is a train track that runs through the many nearby towns into the city of North Augusta where it ends. Langley Pond is the pride of Aiken County with sandy beaches, concession stands, boat ramps, and other amenities to make your trip to Aiken County a wonderful experience.  Local people like to make sure that Langley Pond is referred to as a "pond" and not a lake.  One website said that Langley Pond was just a few inches short of being called a lake.
Be sure to click on the link below for Aiken County Parks.  This link will take you to an official site for Langley Pond.  It details some of the history behind the lake, and provides information about current recreational activities and events held at the lake.
Specifications
Size: 250 Acres   Maximum Depth: 19 Feet    Average Depth:  4.9 Feet
Links
Aiken County Parks, Recreation and Tourism, Langley Pond
Regulations  
A South Carolina Fishing License is required

Outboard motors – no limitation

More regulations may be posted at lake. 
More information available at:  Langley Pond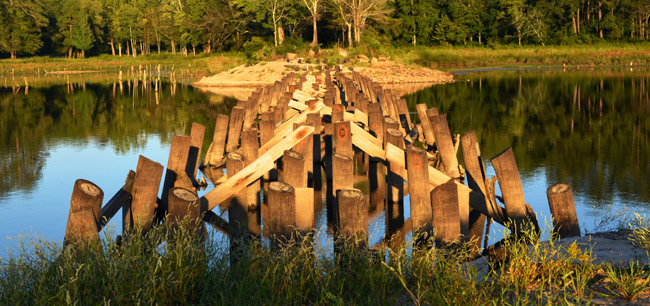 Facilities
Boat Ramps and Fishing Piers
SCDHEC Fish Advisory
This advisory is only issued for eating fish.  The water remains completely safe for all other activities such as swimming and boating.
LARGEMOUTH BASS   – DO NOT EAT ANY

CHANNEL FISH – DO NOT EAT ANY

BLACK CRAPPIE – ONE MEAL PER MONTH

CHAIN PICKERAL – ONE MEAL PER MONTH
BREAM – ONE MEAL PER WEEK
This information was compiled from this SCDHEC page 10/5/2013:  Langley Pond Fish Advisory 
Location Map
Fish Species